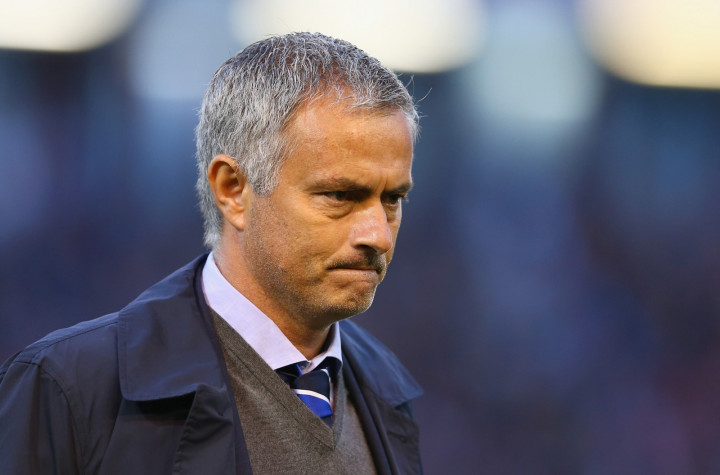 Jose Mourinho says Chelsea's days of making big money signings in the transfer window are over thanks to Uefa's Financial Fair Play regulations.
The Blues have been among the biggest spending clubs in Europe since Roman Abramovich's takeover in 2003 but this summer were forced to balance their spending with the sale of David Luiz and Romelu Lukaku.
And manager Mourinho has admitted that Chelsea's time as the dominant force in the transfer window is over, suggesting that the club will be forced to continue to offload players should they seek new additions.
"We are making money to be able to spend money," Mourinho told Eurosport. "In every transfer window Chelsea is losing players, is selling players.
"In the winter one we sold Mata; in the summer one we sold David Luiz and Lukaku.
"So Chelsea in this moment is not a spender – Chelsea in this moment is making more money in transfers than the money we spend."
Uefa's FFP rules have already seen Manchester City and Paris Saint Germain both reprimanded for breaching the regulations on money spent, but the guidelines continue to come under criticism.
Clubs which continue to attain significant income through merchandising and match-day revenue have greater freedom in the transfer window, as shown by Real Madrid and Manchester United, whose activity in the market has not been disturbed by Uefa's threat.
Mourinho added: "When Uefa decided for Financial Fair Play they were trying to do this to make every team (have) equal possibilities.
"But the reality is that the big teams, the big clubs, the clubs with more years at the top with more fan base around the world, with more income, are the players that keep being the big spenders.
"So Real Madrid, Barcelona, Bayern, Manchester (United) – all these huge teams, I think they have an advantage.
"But at Chelsea we are so happy with the way we are doing things, with this great balance between the income and the money we can spend.
"We are so happy with that profile of club we are, we don't want to change."