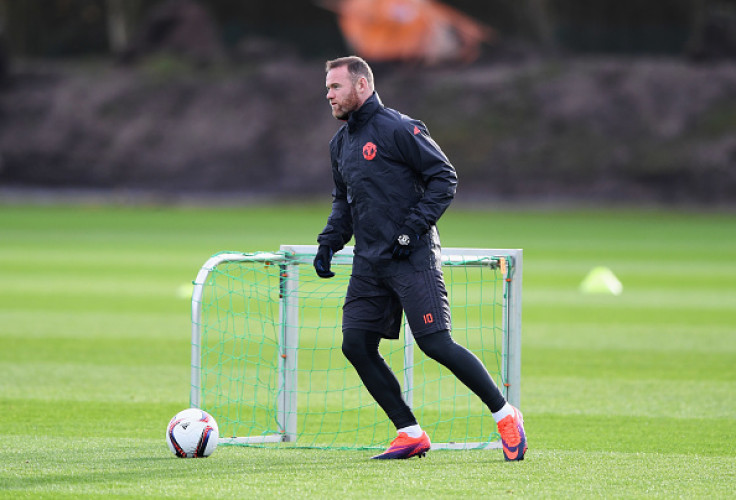 Jose Mourinho has confirmed that Wayne Rooney missed Manchester United's 3-1 victory over Sunderland due to a thigh injury and said the forward is doubtful for the upcoming clash against Middlesbrough on New Year's Eve.
Daley Blind opened the scoring for United against Sunderland before Zlatan Ibrahimovic and Henrikh Mkhitaryan scored two goals in the second half to give a comfortable win for Mourinho's men. They are on a five-match winning streak in all competitions.
The former Real Madrid and Chelsea manager was forced to omit the England international from the squad to face the Black Cats. The Red Devils skipper picked up an injury in training and was not confident of getting himself on the pitch.
"Honestly, I don't think so. I hope so. I would like to have him, he's always a player I would like to have but I have my doubts. Let's see the evolution [of the injury]," Mourinho explained, as quoted by United's official website.
"It's a strange muscle, a big muscle surrounded by others and you can have an injury there but still be able to move well. He was not feeling very confident. It's not a big deal but, in four days, I have my doubts."
The 20-time English champions host Middlesbrough for their upcoming clash on 31 December before facing West Ham United on 2 January. Asked by Sky Sports in his pre-match interview if Rooney was dropped due to the busy fixture list, the United manager said: "No, not really because the next match is on the 31st."
"That's not the problem. The problem for us is playing on the 31st and then the 2nd. That's the problem for us as Manchester United. Sunderland have the privilege to play after that but for us that's the problem."
"He [Rooney] just felt a little thing in training yesterday [Christmas Day] and we all agreed that the best thing for him, and for us, was that he didn't play today."