West Bromwich Albion manager Tony Pulis has confirmed the club have submitted a bid for Manchester United midfielder Morgan Schneiderlin, one of five made by the Baggies ahead of the January transfer window. The France international has been heavily linked with a move away from Old Trafford and has seemingly taken a step closer to ending his harrowing 18-month spell in Manchester.
Sky Sports reported earlier this week that The Hawthorns outfit had submitted an £18m (€21.1m) bid for Schneiderlin, who has fallen out of favour under Jose Mourinho. The former Southampton man has featured for just 11 minutes in the Premier League this season, following the signing of Paul Pogba from Juventus in the summer.
In his maiden season at United, Schneiderlin played a central role under Louis van Gaal, but after being an unused substitute against Crystal Palace in the FA Cup final his future appeared bleak. Pulis is ready to rescue his career and says the club have submitted an official offer to lure him to the Midlands.
"I don't want to say any more than confirm our bid," he said, according to the Birmingham Mail. "We have to be fair to Manchester United and the player. We have made bids for four or five players, we won't talk about them today. We will talk about them if we get them. I don't want to go into it specifics, doing deals and business you should so them directly with them. Once they are done you can talk about them more openly. I prefer to conduct my business that way.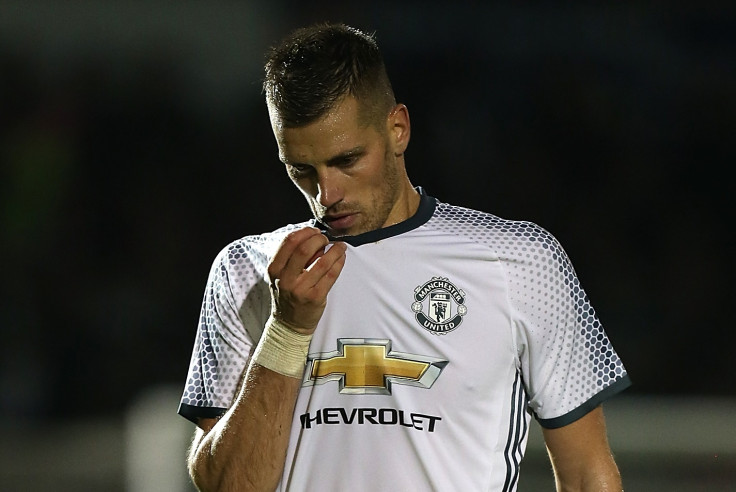 "Doing business with people should be done directly with them. We aren't going to try and do everything in one window. It might take a couple of windows to get the quality in that we want. All transfer windows are important. This is the most important one though because it's about to happen. We'll be spending a bit of money left over from the previous window. Then moving on from there. They are very keen to keep the club running financially positively. They feel they can if they manage it properly."
Mourinho has been coy over his plans for the January transfer window, insisting he is happy with the make-up of his squad. However the United boss will allow unhappy players to leave should they wish to. "I'm always open to listening to offers, for every player," he said last week, according to the club's official website. "More than listening for offers, I'm always ready to listen to the players themselves.
"Any player that knocks on my door and is not happy or wants to move, if the offer is correct, I will never stop a player leaving, even if it's to a rival. When [Juan] Mata left Chelsea to come to United, no problem at all, no problem at all in my mentality. I'm always open.
"What I can say is that I'm happy with the squad that I have, I would like my squad to be my squad until the end of the season and I'm not going to say to any player: 'You are going to leave, because I'm not happy', not at all.
"I'm happy with the players I have, even with players that are not having many opportunities to play. From my point of view, I'm happy to keep everyone and everyone, at the end of the day, will have a chance, sometimes an unexpected one. Then, the chance is there, and you get it – like Jones. Phil had a chance unexpectedly; [Eric] Bailly out, [Chris] Smalling out, everyone out, and then comes the game against Swansea. Jones came in, and he's still there."