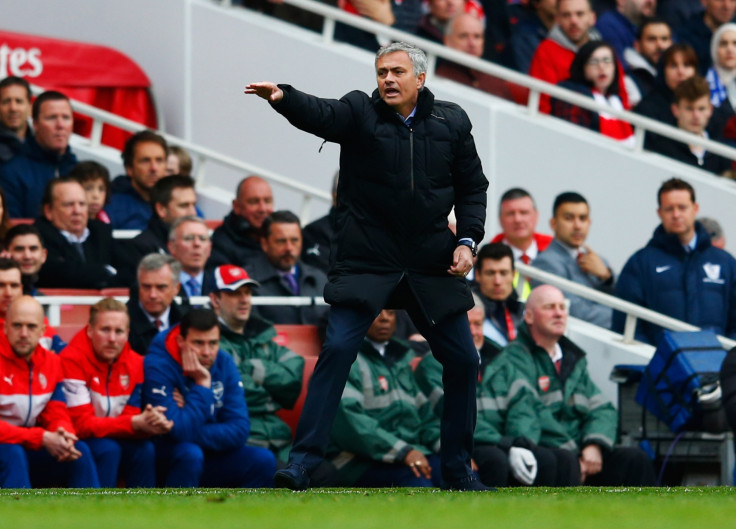 Jose Mourinho believes that Manchester City and Manchester United's fight to revamp their squads in the summer transfer window can inflate prices in the market and make it difficult for Chelsea to land their targets in the summer.
United have started early this season and have already secured the services of Memphis Depay for £25m and are also keeping tabs on at least four players to challenge for the title next season. The Red Devils have been linked with moves for Ilkay Gundogan and Mats Hummels and are likely to move in the goalkeeping department should David de Gea decide to leave in the summer.
Meanwhile, Manchester City are keeping tabs on Paul Pogba and are planning a humongous raid on Juventus to land their top summer target. With Yaya Toure expected to leave, the Citizens need a new marauder in midfield to attack opposition defences and with Pogba's pace and power in the middle of the pitch, the Frenchman has been deemed the ideal replacement for the Ivorian.
Chelsea, on the other hand, are also looking to sign a couple of players and have been linked with a move for Antoine Griezmann and Raphael Varane in the summer. However, with United going all out to spend, it may encourage other clubs to raise their price, knowing that there are clubs in the Premiership who will be willing to match their asking rate.
"The market is difficult. I can imagine that, this summer, will be like Wall Street collapsing. I can imagine that some clubs are coming with such determination to the market that they will disrupt the market and take it to unexpected directions," Mourinho said.
"But we are in a good situation. We have this stability in our squad. We don't need dramatic changes. We have to be loyal to our players. We believe in them. We have a good squad. What other clubs are going to do is not going to affect our direction.
"If others buy 10 players each that will not push us to do things we're not going to do. We are stable. Last season we had stability to analyse the needs to improve the team. This season we have stability to keep our squad, our team, but to give some extra motivation to the squad and a couple of extra options to improve," he added.