Jose Mourinho more focused on the beach than transfer market
Chelsea manager Jose Mourinho is expecting to be busier on the beach than in the transfer market as he prepares to defend the Premier League title next season.
Mourinho signed striker Diego Costa and midfielder Cesc Fabregas after selling defender David Luiz last year and Chelsea's new recruits helped the club to a first league title since 2010.
With the majority of his squad in place for next season, Mourinho is not planning much activity this year.
"I expect to be busy walking from my towel in the sand to the water, swim a little bit and be back to the sand again," Mourinho told a news conference on Friday (15 May).
"Last year, I was very keen to sell some players. This year, the base is to keep the squad.
"I expect us to be a little busy. I like my squad very much – it's a young squad with space to improve.
"We know what we want and, I repeat, it's not much."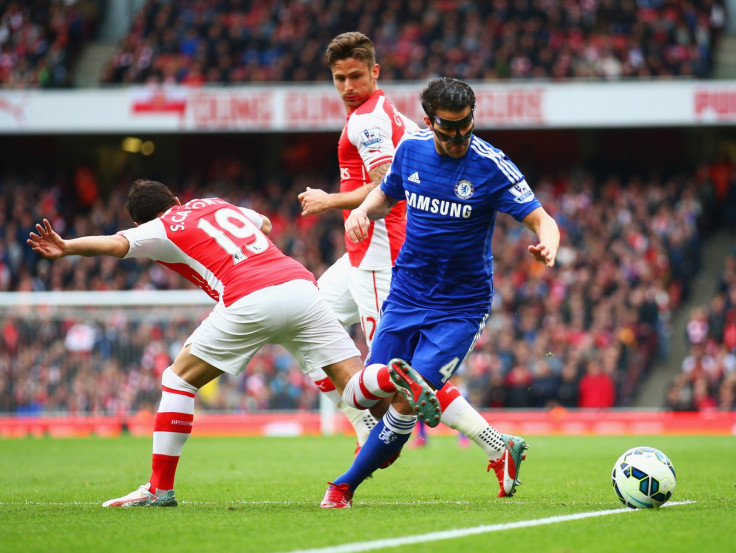 Cesc Fabregas, playing here against former club Arsenal, was one of Mourinho's main signings in 2014
Getty
Goalkeeper Petr Cech, who has been at Chelsea since 2004, could be on his way out of Stamford Bridge after the 32-year-old's agent Viktor Kolar said he had been given permission to talk to other clubs.
Cech, who has a year left on his contract, has made 16 appearances this season as back-up to Thibaut Courtois but Mourinho is hopeful the Czech will stay in west London.
"I don't know this is absolutely true what the agent is saying or maybe it is," Mourinho said.
"I keep the saying the same; I want my best players and Petr is one of my best players and one of my most important players.
"I expect him to stay because I am positive and optimistic. I have to say I am optimistic he can be here next year."
The Portuguese said he expects fierce activity and predicted a collapse similar to what happens in the world's stock market.
"You know, the market is difficult and I can imagine that this season will be like Wall Street collapsing because I can imagine that some clubs are coming with such a determination to the market that will disrupt the market. They will take the market to unexpectable (unexpected) directions," he said.
"But we are in a good situation because we have the stability in our squad. We don't need dramatic changes; we have to be loyal to our players. We believe in then, we have a good squad and what others clubs are going to do is not going to affect our direction."
© Copyright IBTimes 2023. All rights reserved.