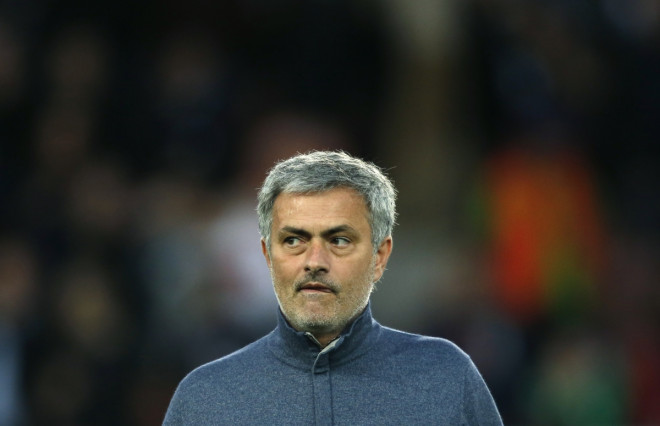 Chelsea manager Jose Mourinho has continued his scathing criticism of the club's attacking options after being forced to start with Andre Schurrle out of position up front in the Champions League defeat to Paris Saint Germain.
With Samuel Eto'o out injured and Fernando Torres and Demba Ba left on the bench, the German was forced to lead the line for the Blues but lasted just 59 minutes in the French capital.
Torres played the remaining half an hour but was ineffectual during a woeful Chelsea display which after a 3-1 defeat to PSG leaves them with an uphill task to reach the semi-final.
Mourinho has made no secret of his desire to sign a new striker in the summer transfer window and before this season made a series of approaches to sign Wayne Rooney from Manchester United.
In February prior to the draw with Galatasaray he was filmed secretly slamming the contribution of his forwards, who have mustered 25 goals between them this term.
And after Chelsea's loss at the Parc de Princes which drew criticism of Mourinho's approach, the Portuguese boss says he has been unsatisfied with his strikers' performances.
"I'm not happy with my strikers' performances, so I have to try things," Mourinho said.
"And with André at least I know we have one more player to have the ball, one more player to associate with the other players, and even if he is not dangerous because he's not a striker, he can associate and the team can have control of the ball possession like we had.
"But football is not just about that. It's also about scoring goals, getting behind, and that is for strikers. Real strikers. And I had to try. We are not out, and we have nothing to lose now.
"We have to play thinking that it's possible. And, to be fair, I don't think Paris think it's over. I don't think they think it's done. They feel they are in a good position but I think they know that it's not over.
"It's a difficult job. It's not impossible. Nothing is impossible but it's difficult. They are the kind of team - with the players they have - out of nothing they can score goals. So it will not be an easy job.
"We are not a team full of talent to score lots of goals, especially at this level - but you never know."
Eto'o, who has scored three goals in four Champions League starts this season, is expected to recover in time to play in next week's second leg at Stamford Bridge.
The Cameroonian's contract expires at the end of the season, while both Ba and Torres have been linked with moves away from west London after uncertain spells at Chelsea since their respective moves from Newcastle United and Liverpool.