Jose Mourinho launches yet another attack on Chelsea players amid crisis talk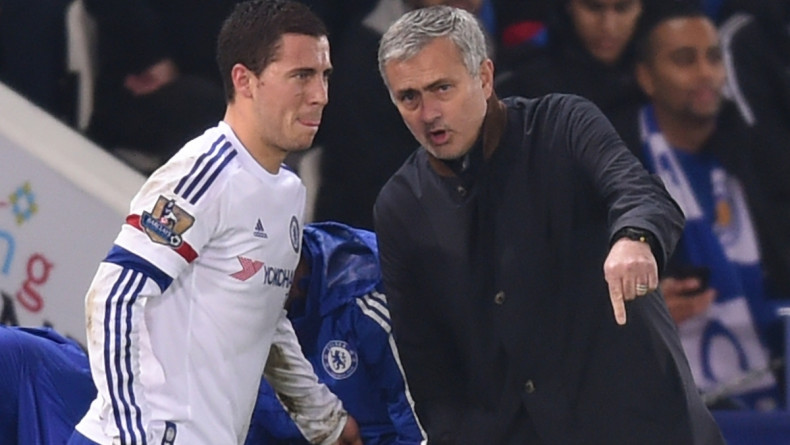 Chelsea manager Jose Mourinho has launched another attack on his players as pressure mounts on the Portuguese man to deliver results. The Blues are currently 16th in the league, one point adrift of the relegation zone and Mourinho believes that there are only a few players who are jeopardising the hard work of the people around them.
The Blues succumbed to their ninth loss of the season against Leicester City on 14 December, which has put in motion talks of the appointment of a new manager by owner Roman Abramovich. The former Real Madrid manager has refused to blame himself for the turn of events at Stamford Bridge and believes that the players themselves are not able to rise to the occasion after a successful campaign in the previous season.
"Some of them need to rethink the way they live Chelsea, they live football, they live their job," Mourinho told Chelsea TV, as quoted by Goal. "Chelsea is big, football is more than a job, it's a passion. I think every match on the pitch you should live with an unbelievable passion.
"How many millions would love to be football players and they can't be? You shouldn't waste any minutes on the pitch, you should enjoy every minute and you should give absolutely everything. Yes, I feel frustrated with some players and I feel that some others give absolutely everything and don't deserve to lose," he said.
The Blues are looking to appoint Juande Ramos as a stopgap replacement for Mourinho until the summer, when they will be able to talk to other managers. The likes of Carlo Ancelotti and Diego Simeone can be approached, something they will miss out on if they decide to appoint a full time coach in the meantime. Pep Guardiola is also believed to have made up his mind regarding his next club and will convey the news in a press conference later this week.