Pep Guardiola to Manchester United: Glazers should think twice about appointing Bayern boss at Old Trafford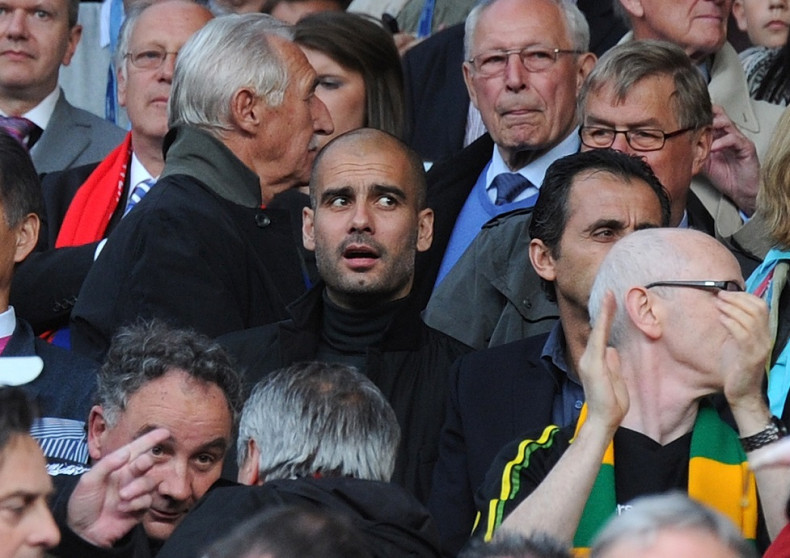 Pep Guardiola is set to leave Bayern Munich at the end of the season, with the Premier League his likely destination. Reports claim the Spaniard will walk away from the Allianz Arena even if he lifts a Bundesliga and Champions League double and is eyeing one of the top jobs in England.
His decision to leave the German champions would raise eyebrows in London and Manchester, where Arsenal, Chelsea, Manchester City and, after crashing out of the Champions League and failing to inspire domestically, Manchester United could soon be drawing up managerial shortlists.
Unless Roman Abramovich pulls the trigger on Jose Mourinho for a second time and Arsene Wenger swaps his puffa jacket for a blazer and slippers upstairs at the Emirates, it is the Manchester clubs who look most likely to vie for Guardiola's signature.
The former Barcelona manager's record speaks for itself. Two Champions League crowns, five league titles – three in Spain, two in Germany – and six domestic cups are enough to make Pep ask for a bucketload of Brasso for Christmas. But accolades alone do not make Pep the right man for United – just look at what is happening at Old Trafford under Louis van Gaal.
It might sound like I have hit my grandparents' sherry a week early than usual, but there are a number of reasons why the Glazer family should think twice about appointing Guardiola if they part ways with the faltering Dutchman at the end of the season.
No guarantees
United appointed Van Gaal to steer the ship clear after David Moyes crashed it into seventh place in 2013/14. The prickly Dutchman arrived with a stellar CV, having won titles in his native Netherlands, Spain and Germany. His appointment was greeted by the United faithful but after qualifying for this season's Champions League, the tide has started to turn against LVG and he has faced stiff criticism over everything from United's playing style to his tactical decisions. His trophy cabinet will count for nothing if United's isn't bolstered by May and neither would Guardiola's if he failed to deliver.
Long term
When Sir Alex Ferguson announced his retirement in 2012, the statement behind the decision to hire Moyes – the Chosen One, a Stretford End banner proclaimed – was: more of the same. What happened next was more of a shame. Moyes was given the boot in April 2014, Giggs's brief time at the helm with a fantasy Class of 92 back room came to an end in May and then in came Van Gaal after that summer's World Cup. Ferguson used to poke fun at Chelsea after they sacked their umpteenth manager in x-number of months. But Guardiola hardly keeps his feet under the desk that long: four years at Barca and perhaps only three at Bayern. Do the Glazers want to be sifting through CVs in another three years?
"Attack, attack, attack!"
During the Ferguson years United fans were spoilt by their side's relentless pursuit to win – the drama, the late goals and the entertainment were all by-products of that desire. United have toiled under Van Gaal and fans are tired of the stale performances and cautious approaches to matches. Guardiola would arrive demanding a high defensive line, ultra-pressing and possibly introduce a three-man defence. Fine. But United do not currently have the personnel to do that. Forget asking Bastian Schweinsteiger and Wayne Rooney to do that. Guardiola might as well haul Sir Bobby Charlton down from the stands.
What about Ryan?
Ryan Giggs has cut a forlorn figure sat alongside Van Gaal this season and while the Welshman's record as interim manager (two wins, a draw and a defeat) was mediocre, there is no denying the allure of Giggs taking the reins at Old Trafford. But how long would United's most venerated player wait for his opportunity to lead the side he served with distinction? Would he be willing to wait in the shadows as Guardiola called the shots?