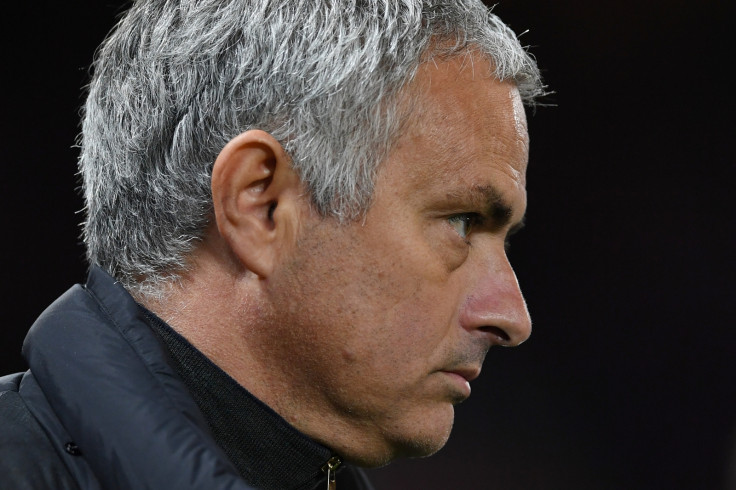 Manchester United manager Jose Mourinho admits he is finding it difficult to adjust to life in Manchester, describing his recent situation "a bit of a disaster".
The former Chelsea manager has been living at the Lowry Hotel in Manchester since taking up his role at Old Trafford. The 53-year-old's wife and two children meanwhile have remained at their family home in London, with daughter Matilde at university in the capital and son Jose Jnr playing for Fulham's youth ranks.
In an interview with Sky Sports ahead of his side's EFL Cup fourth round clash with Manchester City, Mourinho said: "Buy a house? I do not know... I do not know.
"But the reality is that my daughter will be 20 next week. My son will be 17 in a couple of months. They are very stable... university in London, football in London, friends.
"So they are at an age where they can't chase me like they did before. So, for the first time, the family lives in a different way. We try to feel it, we try to see the evolution of our feelings and see how we cope with the situation.
"But maybe if I can get a good apartment... not the giant houses the press says I am going to buy. I will never buy that. But if I find a nice apartment with a good connection from the garage to the apartment, maybe I do it – but I can't cook!"
Mourinho also aired his frustration with being hounded by the press the minute he leaves his hotel room but acknowledged it comes with the territory of being United boss.
"You know the history of the paparazzi. For the hotel and the brand that sponsors me, the clothes brand, it is amazing because they are there every day.
"Everybody knows the name of the hotel. Everybody knows the latest arrivals of that brand. So, for them, it is amazing.
"For me, it is a bit of a disaster because I want sometimes to walk a little bit and I can't. I just want to cross the bridge and go to a restaurant. I can't, so it is really bad."