Manchester United can no longer raid their rivals in the transfer market, according to manager Jose Mourinho. The 20-time English league champions have not signed a player from a top four rival since they acquired a discarded Juan Mata from Chelsea in January 2014.
The Premier League's most successful club have a long history of signing players from their closest adversaries, with the likes of Robin van Persie joining from Arsenal and Dimitar Berbatov arriving from Tottenham Hotspur. But recent years has seen the club forced to look abroad to bolster their squad.
With the coffers of top flight clubs having been bolstered by the £51.bn television rights deal, Premier League clubs have found themselves having to pay huge fees for their chosen targets. United's world record signing of Paul Pogba helped Premier League clubs surpass £1bn of spending for the first time in the last summer transfer window.
Benfica's demands that United pay £50m to sign Swedish defender Victor Lindelof next summer, according to The Express, is a reflection of the hike in prices after the player had his £34.5m release clause removed from his contract. And Mourinho says the club may continue to look overseas, given how unrealistic it is to sign players from their closest rivals.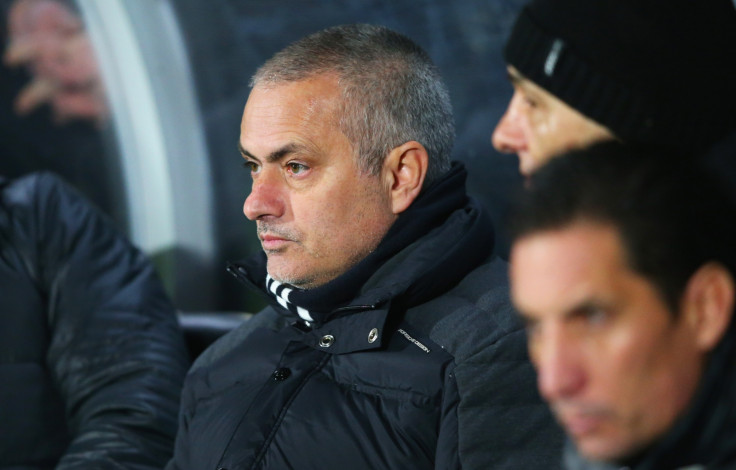 "Football has changed in the three years since Sir Alex Ferguson retired. This is the new football," the United boss said, according to Sky Sports. "Do you think I can go to Tottenham and buy two players to kill Tottenham? I can't. I cannot go to Arsenal and buy their two best players, or go to Chelsea and bring two of the players that I love very, very much. That time is over.
"The situation where you could start to become the champions by attacking your opponents is over in this country. If you get a player from a top club, you only get a player those clubs don't want to keep.
"You cannot attack your rivals any more. It used to be that when one of the big clubs was getting stronger, another of the big clubs was getting weaker. The problem we are finding is that we are getting stronger but so are the others - they are getting powerful. That means we have to grow up again and it is going to take more time."