Jose Mourinho praises Chelsea for allowing Petr Cech to join Arsenal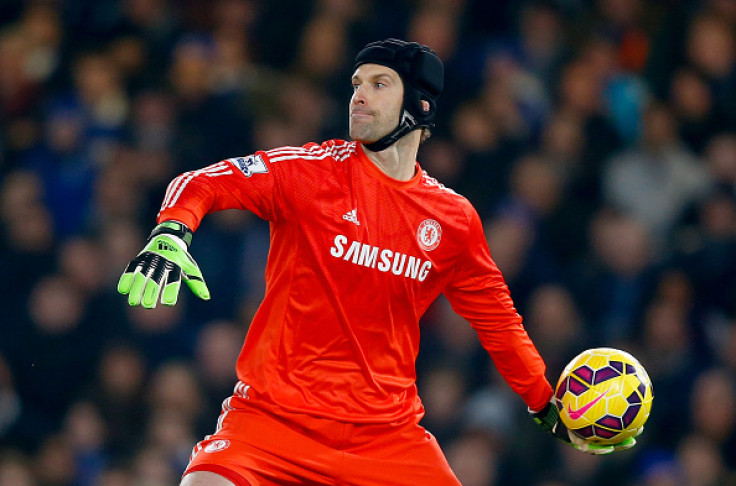 Jose Mourinho has changed his stance over Petr Cech's transfer to Arsenal, stating that he is proud of the club to have gone ahead with the deal.
The Portuguese manager had openly condemned Roman Abramovich's willingness to allow Cech to move to Arsenal, but the owner refused to relent and allowed the Czech Republican his wish to stay in London for a club plying their trade in the Champions League.
The move has made Arsenal a much better team defensively, who lost a few points last season due to goalkeeping gaffes from Wojciech Szczesny and David Ospina.
Cech has won four Premier League titles, four FA cups, the Europa League and a Champions League title in his 11-year stint at Chelsea, making him one of the modern legends at the club. However, the arrival of Thibaut Courtois resulted in him being pushed to the bench where, he was unwilling to spend the peak years of his goalkeeping career.
Cech signed a four-year deal with the Gunners last month and can make his debut in a competitive game against Chelsea at Wembley for the Community Shield.
"Petr has been a great servant for Chelsea for 11 years and helped this club to win almost everything there is to win,' said Mourinho on Chelsea's official website.
"I always said I wanted him to stay but I understand Petr needed to move on to play first team football every week. Sometimes you have to respect the wishes of someone who has earned so much respect with his service and actions for your club. I support the owner's decision to honour the player in this way," he said.
"It is very rare in football to make a decision like this and for that reason I am proud of my club for making it. There are not many clubs in the world big enough to be able to make that decision.
"Petr's success at this club will always to be remembered and we thank him for everything he did." he concluded.
© Copyright IBTimes 2023. All rights reserved.