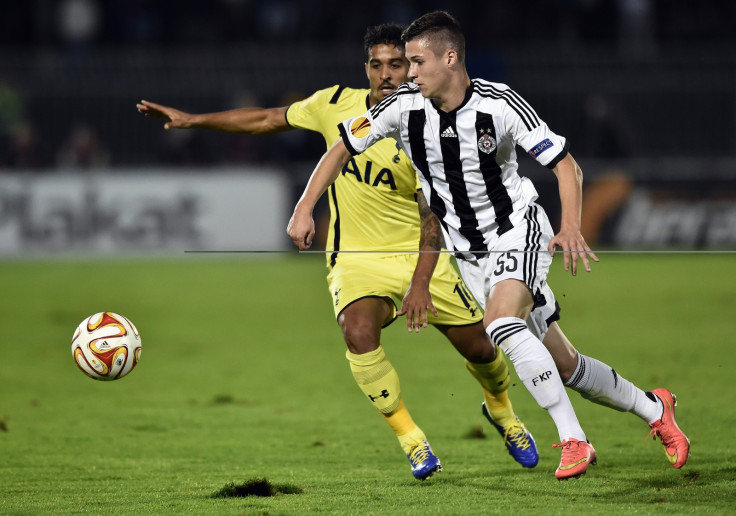 Partizan Belgrade midfielder Danilo Pantic hopes to complete his move to Chelsea by the end of this week.
The Serbian midfielder, who has six months left on his contract with his current employers, has refused to sign a new deal as he wants to move to the Premier League with the Blues.
Earlier in the month, the midfielder had confirmed his imminent arrival at Stamford Bridge and had revealed that he is set to join a plethora of Chelsea youngsters out on loan. The Serbian will join the Dutch club Vitesse on-loan for the remainder of the season. Pantic wants to impress the Chelsea manager during his time in the Netherlands in the hope of breaking into the Blues' first-team next season.
Following this admission, the midfielder backtracked on his comments and insisted that he had not signed anything with Chelsea and remains a player of Partizan.
"I have been the talk of the town lately, but I know I didn't sign anything with Chelsea," Pantic said, as quoted on talkSPORT.
"They showed interest, but no concrete deal was signed. I am still a Partizan player and I still have five more months left on my contract," he added.
However, it now looks like the west London club have made their interest concrete after the 19-year-old midfielder admitted that him leaving Partizan to join Chelsea was the best solution for him and the club and believes the transfer will be complete sometime during this week.
"In the situation we are now in, going to Chelsea would be the best solution for me and for Partizan," Pantic said, as quoted by the Mirror.
"I am not sure when I will be back in Belgrade, I believe in the next day or two, and a transfer should be done this week," the Partizan midfielder explained.