David De Gea will return to the Manchester United starting lineup for Sunday's (7 May) visit to Arsenal, with Jose Mourinho once again refusing to label Sergio Romero as his regular Europa League goalkeeper ahead of a possible final date in Stockholm later this month.
The previously-maligned Romero typically plays second fiddle to De Gea in the Premier League, yet has featured in 10 of United's 13 matches en route to the last four of Europe's secondary club competition. The Argentine also appeared in both domestic cup competitions earlier this term and did not concede in a solitary top-flight appearance of the season at Sunderland that came after his rival was ruled out due to a minor hip injury.
Romero made it 10 clean sheets from just 15 starts in 2016-17 during a 1-0 semi-final first-leg victory over La Liga outfit Celta Vigo on Thursday night, although will return to the bench this weekend as expected when United visit the Emirates Stadium.
"I don't like to say this competition is for one goalkeeper and that competition is for another one," Mourinho reiterated at his post-match press conference in Galicia. "Sergio played one match in the Premier League and David played two in the Europa League against Fenerbahce and Feyenoord.
"Sergio played also one match in the League Cup, David played the others and played the final. I don't like that separation.
"On Sunday, David will play. We have two fantastic goalkeepers and we have a third goalkeeper (Joel Castro Pereira) who I think will be the best Portuguese goalkeeper of the next generation. We have great goalkeepers and whoever we play in goal, I trust them completely."
Arsenal vs United will see Mourinho once again lock horns with arch-rival Arsene Wenger, who revealed earlier this week that he was open to making peace. However, the Portuguese insists that there is no longer any problem between the pair.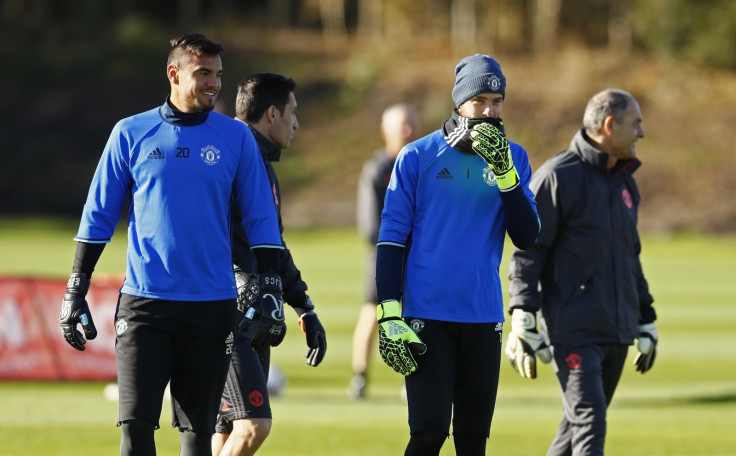 "He doesn't need to [make peace]," he said. "He doesn't need to because there are no problems. At the last match at Old Trafford, we shook hands before and after, I still remember that I met him in the corridor for the press conferences.
"We shook hands again. He doesn't need to make peace. When there is peace, I don't have any problem. I am a big boy. I am in football all my life. If there is a problem on the pitch, the next day it is not a problem any more. For me, there is no problem at all and I think he will be very pleased with me that I am going to change my team against Arsenal. I think he will be really happy with me."