Jose Mourinho says he cannot understand why Manchester United fans would boo their own team during the club's narrow win over Tottenham at Old Trafford.
Substitute Anthony Martial latched on to a Romelu Lukaku header in the 81st minute to give the Red Devils the three points in a closely-contested game on 28 October.
Martial's introduction for Marcus Rashford in the 70th minute was booed by some sections of the Old Trafford support, while some of Lukaku's heavy touches and misplaced passes elicited audible groans from fans.
Mourinho said he was "disappointed" with the lack of support for Lukaku, who has failed to find the net in his last five games for United.
"I would like the supporters to explain to me why they don't support him so much because he gives everything and I think it is not fair when scoring the goal or not scoring the goal [he] makes the whole difference," he was quoted as saying by the Sunday Telegraph.
"I don't think it is fair at all. So, I'm a bit disappointed – but not with him. With him [I am] very pleased."
Mourinho's tactics have come in for criticism from fans and pundits alike since he set up his team conservatively in a dour goalless draw with Liverpool at Anfield on 14 October.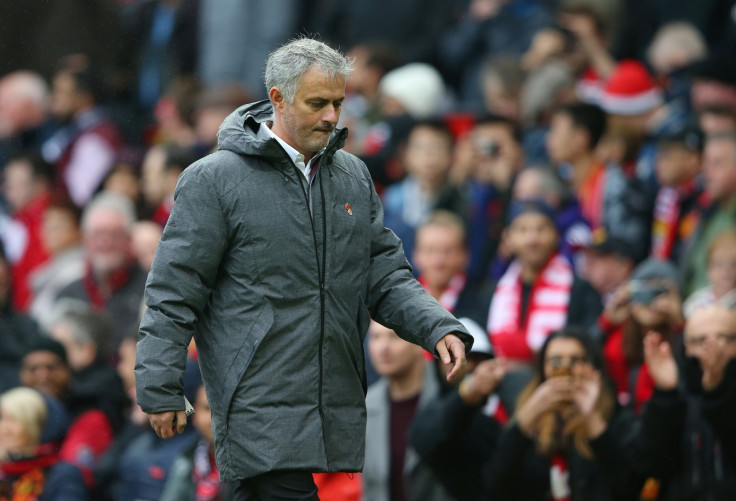 The Portuguese coach was seen holding a finger to his lips after the final whistle against Spurs in a response to his critics.
"I really don't understand some reactions why," Mourinho added. "Are they [the fans] Red Devils?
"Sometimes I don't know because they [Lukaku and Martial] work amazingly well. Today there were two strikers playing together against three top central defenders — the best we have in Europe — and their work was amazing. He scored with a bad shot but a bad shot sometimes can be a beautiful one.
"Sometimes he [Martial] starts the match and his contribution is good. Maybe he is not scoring as many times as he does coming from the bench, but he is playing well, the same as Rashford, the same as Lukaku. I really don't understand some reactions why."