Jose Mourinho has revealed the kind of striker Manchester United need to address their lack of goals this season. He also said 'Maybe, maybe,' when asked if he will sign a striker in the summer.
The Red Devils have scored just 43 goals in the Premier League this season which puts them in eighth place in the overall goal scoring charts with Bournemouth among the clubs ahead of them. Zlatan Ibrahimovic is the top scorer with 27 goals in all competitions, but the next best is Juan Mata with 10. Young strikers Anthony Martial and Marcus Rashford have managed just seven apiece since the start of the season.
The Portuguese boss has questioned his players' desire to score goals claiming that most of his players are creative with a lack of "love for the goal". Mourinho wants a "killer" in front of goal and believes he needs a player in the mould of former United striker Javier Hernandez, who was allowed to leave the club on a permanent basis two years ago.
The Mexico international, who is popularly known as "Chicharito" is known for his ability to score goals with almost every opportunity he is presented and has been prolific since his move to Bayer Leverkusen in 2015. Hernandez is a goal poacher and has shown that he has the knack of being in the right place at the right time and putting away chances, something Mourinho's team have failed to do this season on a consistent basis.
"We have some players that are not really players in love with the goal," Mourinho said ahead of Sunday's clash against relegation threatened Sunderland, as quoted by the Daily Mail.
"They are good players, they are creative players, they can create, but naturally they are not the kind of guy that is a killer.
"I give a simple example. In the way we play at Old Trafford, in the way we dominate opponents and the way we play in the box, I think Chicharito would have 20 goals easily. Even coming from the bench for the last 10 or 20 minutes, he would have 20 goals. He is the guy that naturally the ball rebounds here, rebounds there. Boom! Goal," the Portuguese manager explained.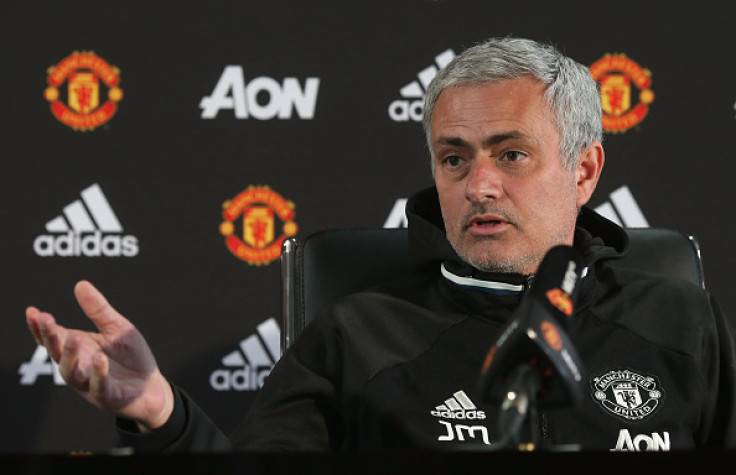 "The goalkeeper saves. Boom! Goal. The cross is coming, he anticipates the first post header. Goal.
"We don't score enough goals for the way we play and the teams that come to Old Trafford, they know that. They feel that and they defend," he added.