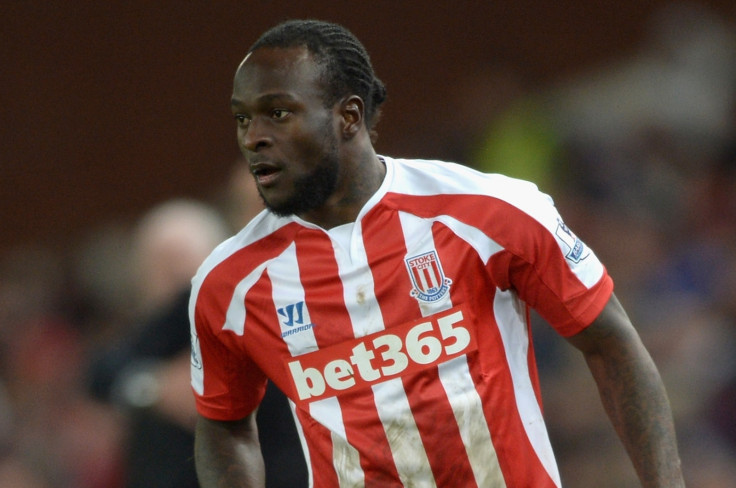 Chelsea manager Jose Mourinho has a place for Victor Moses in his squad for the 2015-16 season, according to Stoke City manager Mark Hughes.
Moses, 24, has failed to hold down a first team role at Stamford Bridge since joining from Wigan Athletic in 2012, spending last season on loan at the Britannia Stadium.
While injury ended his season early, the Nigeria international enjoyed an impressive campaign with the Potters, helping the club secure their best-ever Premier League finish.
And while Hughes is eager to bring the former Crystal Palace starlet back to the club, he believes the player will remain at Stamford Bridge – unless another player in his position is brought in.
"I think Chelsea have a view on Victor," Hughes was quoted as saying by the Stoke Sentinel. "What they are thinking, we believe, is that they would possibly like to keep him. If they go into the market again that could change that idea.
"Victor obviously came to us last year and did exceptionally well for us. There were a couple of injuries that hampered him unfortunately but he showed enough in his time with us that if made Chelsea very aware of the talent they have and what Victor could offer.
"It could be that Victor now plays a part at Chelsea."
Chelsea's reported interest in Barcelona winger Pedro could alter those plans, however. The Spain international signed a new four-year deal earlier in 2015 with a fixed release clause of €150m (£106.4m, $165.2m), but according to Catalan newspaper Sport , Chelsea believe they can sign the player for just €30m.
While Pedro has insisted he has not spoken to Jose Mourinho over a move to Stamford Bridge, he confirmed that his buyout clause has been lowered.
As reported by Goal, he told press: "I did not talk to Mourinho. That would have been disrespectful to Barcelona. It is true that it was agreed to lower the buy-out clause and it is also true that there are offers."