Jose Mourinho's Agent Jorge Mendes 'Spotted' With Barcelona Presidential Candidate Joan Laporta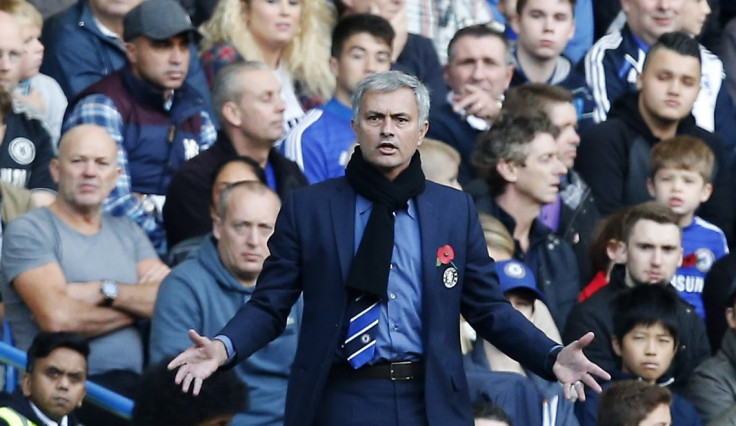 Jose Mourinho's future at Chelsea is reportedly under doubt after his agent Jorge Mendes has being spotted with former Barcelona president Joan Laporta during a secret meeting in Madrid.
Laporta is said to be preparing his return to the Barcelona presidency after he won two Champions League and four La Liga titles during his previous spell at the Camp Nou from 2003 to 2010.
The elections at the Camp Nou are planned for 2016 but after Sandro Rosell's last season resignation many supporters, included Laporta himself, have urged current president Josep Maria Bartomeu to move it forward to next summer – as they believe his position in charge of the club is not legitimate without having previously been selected by Barcelona members.
"I'm motivated by a project to return Barca to its place at the top of the game," Laporta recently said, while a recent survey revealed he will be the main favourite to win the elections.
Recent reports claimed that should Laporta return to the Nou Camp he will want to convince Mourinho to be his manager – after he already tried to secure his services during his first era at the club just before finally opting for Pep Guardiola.
Following Mourinho's tenure in Barcelona with big rivals Real Madrid and with the Portuguese recently claiming he wants to be at Chelsea for a long term, it looks really uncertain he will join the Catalans.
However, prestigious Spanish radio station Cadena Ser reports that Laporta recently had lunch with Mourinho's agent Mendes in order to prepare his campaign for Barcelona's presidential elections - and that he has Mourinho on the top of his list to be the Catalans' coach.
Apart from Mourinho, Mendes represents a number of the most important stars around the world including Real Madrid's Cristiano Ronaldo or Manchester United duo Radamel Falcao and Angel Di Maria.
In this sense, Cadena Ser reports that Laporta also asked Mendes about Ronaldo's release clause but the agent instantly claimed it would be an impossible negotiation.
Meanwhile, later on Friday (14 November) Cadena Cope claimed that even though people close to Laporta have confirmed the meeting, they rejected that there was talk about Mourinho's and Ronaldo's future.
© Copyright IBTimes 2023. All rights reserved.