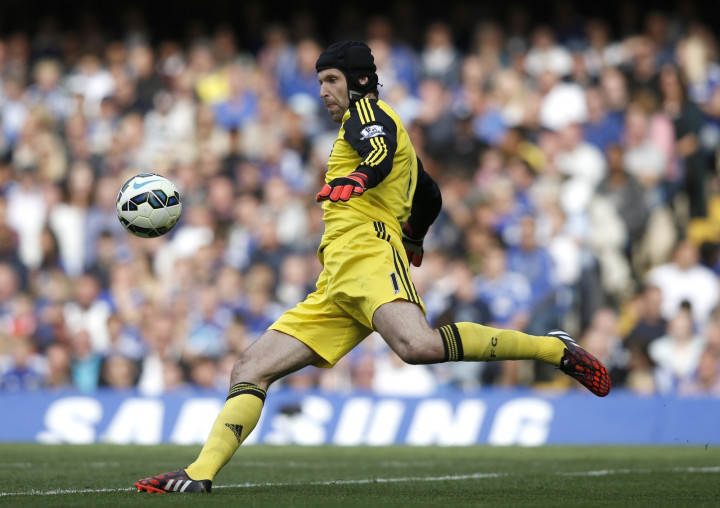 Chelsea goalkeeper Petr Cech appears to be closer to the Stamford Bridge exit door after No.1 Thibaut Courtois admitted he expects the Czech Republic international to leave.
Cech has made just five appearances this season behind Courtois who has been first choice in the Blues goal since returning from a three-year loan spell at Atletico Madrid.
Although Chelsea manager Jose Mourinho wants to keep both 'keepers in west London, Cech appears to be growing increasingly agitated at his lack of opportunities.
Asked about Cech's desire to leave Chelsea, Courtois sympathised with the 32-year-old who had been first choice at the club for the last decade before the Belgian's return.
"As a goalkeeper you want to play," said Courtois. "If I was in that situation where I didn't play a lot, then I would leave too. I think Petr is still a goalkeeper with a lot of quality and one of the best there is."
Real Madrid, Vancouver Whitecaps and Roma are among the clubs being linked with a move for Cech, who has two years left on his contract at Chelsea but Mourinho is showing little sign of reinstating him as first choice.
"Regarding my future at Chelsea, it depends entirely on the club," Cech insisted earlier this week. "Everyone is asking me what if and what will happen. As a player, who has two years left on his contract, I cannot make the choice.
"It is simple. If the club says, 'You are staying here', then I will be staying. That's why I'm staying. I can only leave if the club lets me go. And that is not the case.
"As a player with a two-year contract, I have absolutely no chance of influencing the wishes of the club. I am doing my best to change the situation. I want to play as often as possible and be prepared to be as good as possible for the fixtures what will come in the new year.
"To try and perform at my best is the only thing I can do."