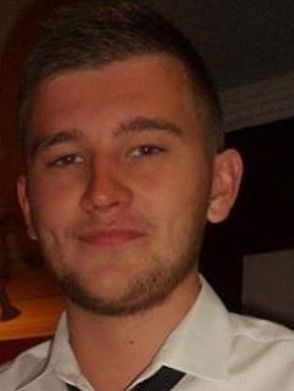 Tributes have been paid to the British tourist who died after falling 100 metres (300ft) over the edge of a waterfall in Australia.
Josh Furber, 20, died after falling down Wentworth Falls waterfall after walking with friends through the Blue Mountains world heritage site near Sydney.
The construction student at Leeds Metropolitan University was belived to have been four months into a year-long stay in Australia when he fell.
In the weeks prior to his death, Furber, from Runcorn, Cheshire, declared that "Australia well and truly has my heart and soul".
Last month he also posted on his Facebook: "This is the best experience of my life and I can honestly say I am living out my dreams."
Friends and family have now paid tribute to the 20-year-old. Furber's sister said on Facebook: "My bestest friend and my brother, things won't ever be the same. We are heartbroken and we won't ever get over this.
"Words can't describe how much I miss and love you Josh."
Family friend Maria Ellis posted: "Words can't explain how much we are all missing you back home! You was such amazing lad with big ambitions and had so much more to achieve.
"Everyone who knew you known how much of a nice lad you were, nobody could of had anything bad to say about you."
University friend, Myles McKeever added: "He was an inspiration mate, did what most people in Runcorn can only dream about."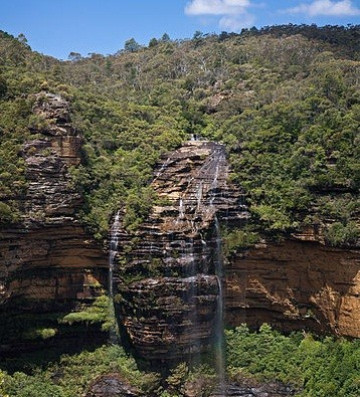 New South Wales police say Furber was on holiday with a group of eight friends when he visited the Blue Mountains for a picnic and a walk along a bush trail.
Poilce say the tourist fell at an "unrailed and unfenced" part of the trail. Ian Colless, from the local police rescue squad, added: "It's a waterfall area, so it's slippery and muddy, it's very unstable."
Eyewitness Rosa Petroccitto said how she had seen a group of French and English adults "mucking around" before Furber fell.
Petroccitto added: "They went down to the next (group of rocks) and I knew something was going to happen.
"We just saw them all panic and a 20-year-old boy fell over 100m down the waterfall.
"It's pretty sad, very unfortunate."
The Blue Mountains are a popular tourist attraction around 40 miles (60km) west of Sydney. The overall height of the Wentworth Falls is 187 metres (613 feet).