Irish rock band U2 are celebrating the 30th anniversary of their quintessential, career-defining album The Joshua Tree on 9 March.
Released in 1987, the album was their third chart-topping record in the UK following War and The Unforgettable Fire respectively. However, it earned Bono and co their first number one on the US Billboard 200 chart and unprecedentedly propelled their success on a global scale.
The rest as they say is history. To date, The Joshua Tree has sold over 25 million copies worldwide making it one of the biggest-selling albums of all time. According to band member Adam Clayton, the band knew the album would have some impact – even if they could not have predicted just how much.
Clayton previously told The Billboard Book Of Number One Albums: "We all kind of fe­lt like it was going to be a breakthrough record for us. We were quite clear about album we wanted to make at the time.
"We had this image of a spiritual desert, which was what we felt America had become in the mid '80s. Greed and money was the big issue. We wanted to step back from that and look at the spirituality of the heart."
The bassist added of the album's popularity: "It was a real shock, but when that happens to you, you're running so fast trying to keep up with the momentum that you don't have time to dwell on it. I remember when we first arrived in the States for the pre-production of the tour, I remember With or Without You had gone to number one... I thought, 'OK, this is really going to f**k with our lives for a while', and then it was back into whatever we were supposed to be doing."
The Joshua Tree will forever be remembered for the hit singles With Or Without You, I Still Haven't Found What I'm Looking For, One Tree Hill and Where The Streets Have No Name. Fans will have the chance to hear the album in full live on U2's forthcoming The Joshua Tree tour in celebration of the album's 30th anniversary.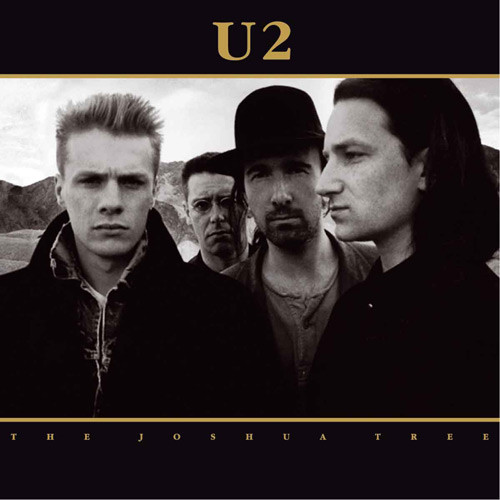 Until then, mark The Joshua Tree's debut with some facts you may not have known about the 11-track record.
Listen to U2's With Or Without You: