Irish rockers U2 are being sued by a British songwriter who claims they stole one of his songs for their 1991 album Achtung Baby. Paul Rose is said to have filed a lawsuit on 27 February in Manhattan, New York seeking a songwriting credit on U2's song The Fly, $5m (£4m) in damages and lawyers fees.
In the lawsuit, Rose argues that elements of his track Nae Slappin were used for U2's single at a time when the band were trying to reinvent their sound. According to the New York Post, Rose handed a demo of his music to studio executives at Island Records in 1989, the same year U2 signed to the label.
Rose states: "An ordinary lay observer would reasonably find that the songs are substantially similar and that an infringement has occurred. Although perhaps the most popular rock band in the world in the 1980s, by that decade's end the band felt in need of reinvigoration.
After allegedly hearing Rose's Nae Slappin, U2 are said to have used similar chords on The Fly, which features "an elaborate and distinctive guitar solo nearly identical to [Nae Slappin]." The lawsuit also notes that The Fly's "dance beats, distorted vocals and hard industrial edge sounded nothing like typical U2".
Rose's lawyer, Thomas Mullaney, states that the guitarist has only filed his lawsuit now because he was a newcomer in the music industry 26 years ago and did not want to ruin his chances of securing future work.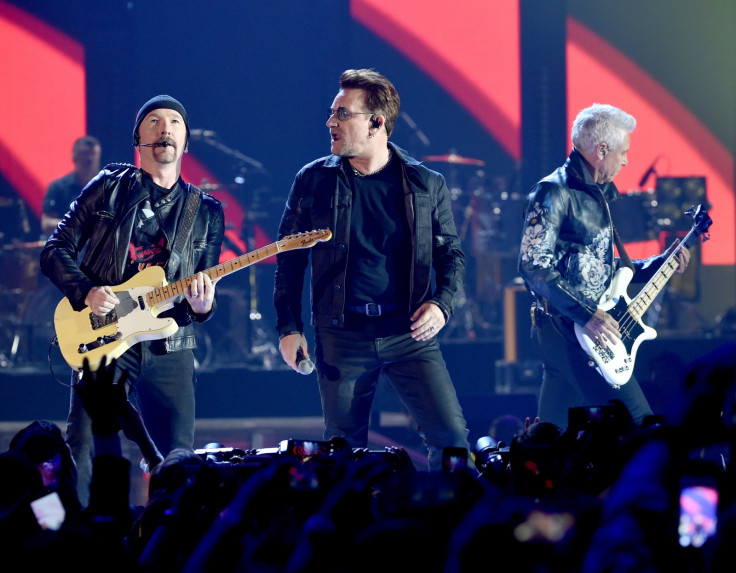 Rose, who hails from Newcastle, is primarily a rock guitarist but has experimented with a variety of genres including jazz, blues, country and folk music. The musician has won acclaim from famous guitarists like the late Rory Gallagher and Seymour Duncan, and has released 12 albums to date.
U2's Achtung Baby album reached number one on the US Billboard 200 chart and was certified platinum four times by the British Phonographic Industry (BPI). The rock band, which consists of Bono, The Edge, Adam Clayton and Larry Mullen Jr., are set to embark on a European tour in July to celebrate the 30th anniversary of their 1987 album The Joshua Tree.
Listen to U2's The Fly:
Listen to Paul Rose's Nae Slappin: