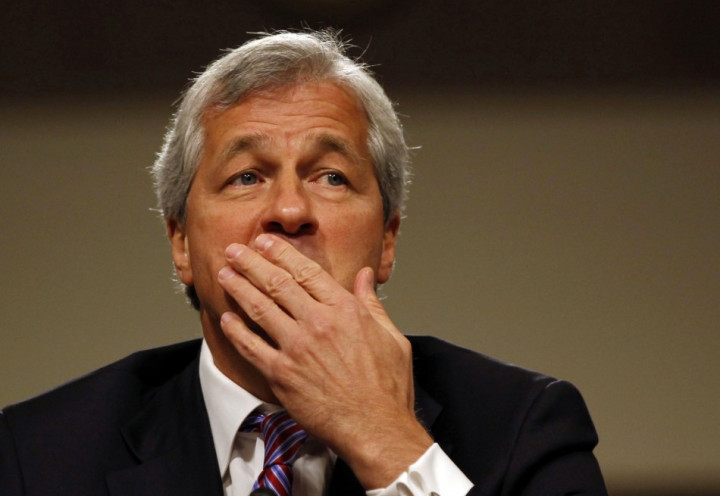 Jamie Dimon survived the shareholder revolt over his power at JP Morgan, but judging by his previous soundbites, we doubt he was worried at all.
From one of the largest legal losses in trading history to grandstanding about wealth, IBTimes UK takes a look at some of his most notorious, and cocky, quotes to date.
"I don't pay that much attention to VaR"
Dimon has notoriously not been a fan of value-at-risk (VaR). VaR is designed to give banks a single, simple figure of their total risk exposure.
However, an outdated and manipulated VaR model was partly to blame for the infamous "London Whale" trader's activities, which lost the bank $6.2bn (€4.8bn, £4.1bn) in bad bets.
A trader called Bruno Iksil, who reportedly dealt in huge volumes, earned himself the nickname "the London whale" - which echoes gambling terminology that refers to a "whale" being a leviathan gambler who frequently bets monumental amounts of money.
Iksil's credit derivative bets were legal losses.
"Just because we're stupid doesn't mean everybody else was"
Following the London Whale loss, Dimon hit back at proposals to strengthen or add new regulation to the banking industry, to prevent similar incidences from happening again.
"The term 'too big to fail' must be excised from our vocabulary."
Interesting quip from Dimon considering the US Federal Reserve stumped up a $12bn bailout for the bank in 2008.
"I am not embarrassed to be a banker. I am not embarrassed to be in business"
Dimon hit back at comments that banks are in the business of taking tax payers money and lending it back for higher amounts, as well as, following a spate of banking scandals.
"That's why I'm richer than you."
This is probably one of Dimon's most notorious comments. He infamously hit back at CLSA analyst Mike Mayo when he asked whether JP Morgan's CEO agreed that customers should feel safer with banks that have higher capital ratios.
Mayo said "I think what I hear UBS saying in the presentation is that if I'm an affluent customer I'll feel a lot better going to UBS if they have 13.5% capital ratio than another big bank with a 10% ratio. Do you agree with that?"
Dimon asked back "you would go to UBS and not JP Morgan?"
Mayo said "I didn't say that. That's their argument."
Queue the laughter, when Dimon said this infamous quote.
"Giving debt relief to people that really need it, that's what foreclosure is."
Dimon argued that banks taking people's houses was, in fact, a good thing for people ruined by debt. However, years later, along with several other banks, JP Morgan settled with regulators after widespread mortgage abuse was found and subsequently paid out a combined $9.2bn to those it foreclosed on illegally.