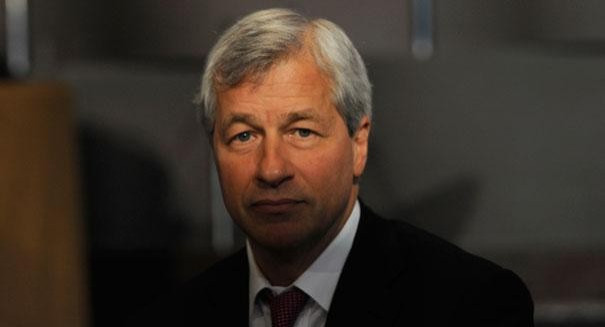 JPMorgan has slashed Jamie Dimon's pay package and will overhaul its risk management and governance protocols, after the board declared the CEO was 'ultimately responsible' for the failures that led to Chief Investment Office's multi-billion 'London Whale' loss.
JPM confirmed in its earnings statement that it will revamp its governance, mandate and reporting and control processes at the CIO and will implement "numerous risk management changes and improvements," after Bruno Iksil, dubbed the 'London Whale', lost the bank $6.2bn in bad credit derivatives bets.
Despite the radical overhaul affecting a series of changes to risk function's governance, organizational structure, JPM's Board of Directors emphasised that "the task force does not believe that the CIO losses stemmed from any one specific act or omission."
"With respect to the losses incurred in CIO, the board views the CIO losses as a serious mistake by the firm. On review there does not appear to be any fundamental flaw in the way compensation was and is structured for CIO personnel," it added.
The Board also concluded that the CIO's decision to stop using the Basel 2.5 model and not to rely on it for the purposes of calculating a single, simple figure of their total risk exposure, Value-at-Risk models of risk management, known in the industry as VaR, was to blame for the huge losses.
However, the Board says that "with respect to the losses incurred in CIO, the board views the CIO losses as a serious mistake by the firm" and that "Dimon bears ultimate responsibility for the failures that led to the losses in CIO."
Following this decision, Dimon will receive more than a 50 percent cut to his salary and bonus.
For 2012, Dimon's salary will amount to $11.5m and his bonus, in form of restricted stock units, will fall to $10m.
Dimon said on a call to investors that the London Whale trade "is very close to being a non-issue from a trading standpoint' and that "the Q4 results include a modest additional loss."
He however declined to say how much the additional loss amounted to but added that he "respects the board's decision on his pay".
The announcement confirmed this week's reports that Dimon would receive docked bonuses and pay following one of the largest legal trading losses in history.
IBTimes UK also reported that the bank hired an ex-regulator Timothy Ryan, just days before the UK's Financial Services Authority announced its investigation into whether any rules were broken after the infamous 'London Whale' losses.
Meanwhile, the New York Federal Reserve Bank and the Office of the Comptroller of the Currency ordered JPMorgan to strengthen its risk management and auditing controls, after the CIO loss provided a keystone example of excessive risk limits.