JP Morgan Hires ex-Regulator As US Government Forces Compliance Overhaul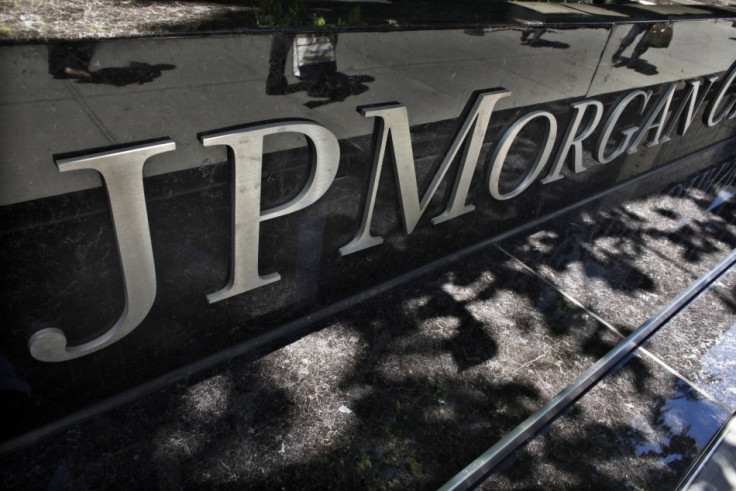 JP Morgan Chase is facing new government pressure to improve its compliance and risk management practices just days after the country's biggest bank hired a former US regulatory chief to run its global compliance division.
According to a report from the Reuters news agency, JPMorgan could face action from the US Treasury Department's anti-money laundering and face an order to improve its policing of money flows within the bank following a probe by the Federal Reserve and the Office of the Comptroller of the Currency. The bank is not expected to pay a financial penalty, Reuters said, citing a person familiar with the situation.
JP Morgan declined to comment when contacted by IBTimes UK.
Just two days ago, JPMorgan named former Securities Industry and Financial Markets Association CEO T. Timothy Ryan as its new global head of regulatory strategy and policy.
Ryan, a former 15-year veteran of the bank who was served as vice chairman of investment banking for financial institutions and governments, also spent a couple of years as one of the leaders at Power Financial Corporation.
Ryan's expertise as an ex-regulator and lawyer will come in handy for the bank because, according to the Reuters report, the US government's action would be in the form of a cease-and-desist order, which regulators use to force banks to improve compliance weaknesses.
Ryan carved out his career as a lawyer at the US Department of Labor for two years and then claimed partnership at law firm Reed, Smith, Shaw & McClay for seven years.
From there, Ryan served as a Director in the Office of Thrift Supervision, US Department of the Treasury and served as a Principal Manager of the savings and loan clean-up of US Treasury which involved closing approximately 700 insolvent institutions, improving capital bases and selling over $300bn of assets.
While the report says that the results of the investigation could be announced on 11 January, it says "the status of the inquiry could change and the timing of the action could extend to next week or later."
US regulators have already delivered such action order to a number of other banks, in order to prevent future money laundering or suspect transactions from occurring.
Standard Chartered agreed to pay $667m (€502m, £413m) to US authorities to resolve anti-money laundering probes and also agreed to overhaul its risk management and compliance systems and controls.
HSBC also settled with US regulators for $1.9bn for similar allegations, while Citi didn't pay a monetary penalty but agreed to review its risk management process.
JPMorgan shares clsoed at $46.15 each on Wall Street Thursday, a 1.5 percent advance on the session. The shares have risen 28.5 percent over the past year.
© Copyright IBTimes 2023. All rights reserved.