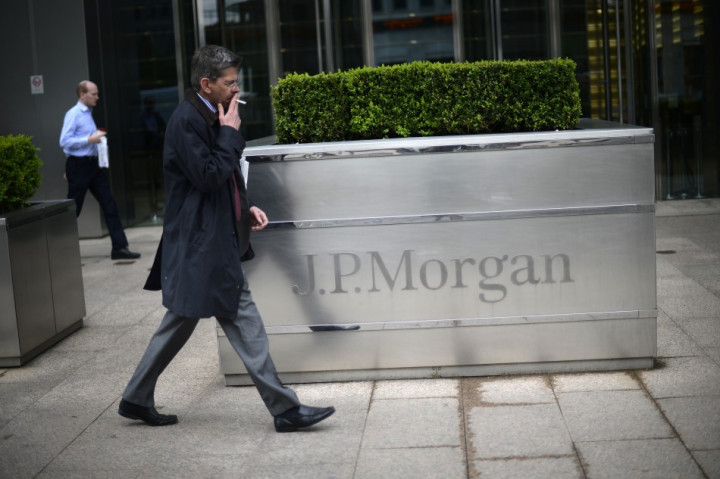 JPMorgan has been slapped with a £3m fine by regulators for failing to keep proper client records within its wealth management business.
The Financial Conduct Authority (FCA) said the US investment bank's failings spread across two years and exposed customers to the risk of being given "incorrect advice and inappropriate investments", though no clients were found to have been hit by the mismanagement.
"No matter who they are, customers of wealth managers should be able to expect the firm to keep complete, up to date client records so that they can give the right advice," said Tracey McDermott, director of enforcement and financial crime at the FCA.
"In this case the firm did not have complete records, nor did its management have the information they needed to recognize this.
"Firms which fail to keep the right records expose their clients to the risk of inappropriate investments and have no way of checking whether their advice has been appropriate."
The FCA ordered JPMorgan to appoint someone to assess the firm's systems and controls, who has since reported issues and recommendations on which the bank has acted.
JPMorgan has been rocked by scandals in the past couple of years after the bank's whopping $6.2bn (£4bn, €4.8bn) after a trader dubbed the "London Whale" made some catastrophically bad bets.
These losses are already the subject of a separate regulatory probe.
Embattled JP Morgan chairman and chief executive Jamie Dimon survived a recent shareholder revolt after investors voted to let him keep his two top jobs.
Some shareholders were concerned about the potential for more crises, such as the London Whale saga, to hit the bank unless separate people were in the chairman and chief executive positions.
The Florida meeting of shareholders saw just 32.2% vote for a new chairman of JPMorgan, down from the previous year's 40.1%, strengthening Dimon's dual role at the bank.