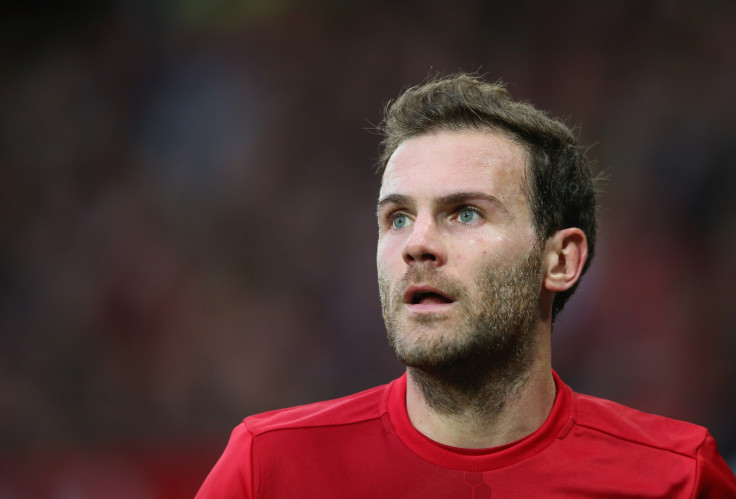 Manchester United playmaker Juan Mata will consider his future at Old Trafford at the end of the season, according to the player's father. The Spain international has just 18 months to run on his deal at the club and is yet to agree to an extension.
The 28-year-old has been a near ever-present under Jose Mourinho this season, starting seven of the club's 11 Premier League matches – having previously been tipped to leave upon the arrival of the Portuguese coach. Mata was offloaded by Mourinho during the pair's spell together at Chelsea, but appears to have won over the former Real Madrid boss this term.
Mata had become frustrated by the speculation regarding his United future – which appeared to have been put to bed amid reports from The Sun which claimed talks had begun over a new deal. But the player's father has thrown his future into doubt by suggesting he will consider his options at the end of the 2016-17 campaign.
"This season we have entered a new path with Mourinho," Mata Sr told Turkish newspaper Fanatik. "However, at the end of the season we will sit down and evaluate our future more seriously. Fenerbahce? Why not?"
Before the term even began the writing appeared to be on the wall regarding Mata's future at United, given Mourinho's previous treatment of the ex-Valencia man. Mata was offloaded just six months into Mourinho's second spell at Chelsea, having become a marginalised figure at Stamford Bridge.
Many assumed the same fate would befall Mata this summer, suggestions that angered the midfielder. "It gets to you because even if you don't read them [the newspapers] then a friend or a family member calls you and says, 'what is this, what is that, are you moving here, are you moving there?'," the United star told talkSPORT.
"There was a lot of things said that I didn't like and they were not true, that was the big problem. If they say something that is maybe happening then that is fine, but [when they are] creating stories I don't like [it]. They were saying that I was leaving, that I was going to this club, that I was speaking to this club, that I had conversations with the manager about this, that I was changing my number – a lot of things that were not true."