Manchester United midfielder Juan Mata has held talks with manager Jose Mourinho about signing a new contract at Old Trafford, according to reports.
Club sources told the Sun that Mata, who has two years left on his current deal, was "desperate" to stay at the club.
The Spain international's future at the club appeared to be in doubt after he was brought on as a substitute and taken off in the space of 30 minutes by Mourinho in the Community Shield win over Leicester City in August.
The 28-year-old has featured prominently in the first-team since then. He has played in five of United's six league fixtures so far, including the 4-1 win over Leicester on 24 September.
"There have been talks, but Juan is still in the dark over his future at the club," a United source told the Sun.
"He is desperate to stay and likes his life in the Manchester area. It is all down to Jose's decision now.
"United don't know to leave this one rumbling though and are keen to sort it before the New Year."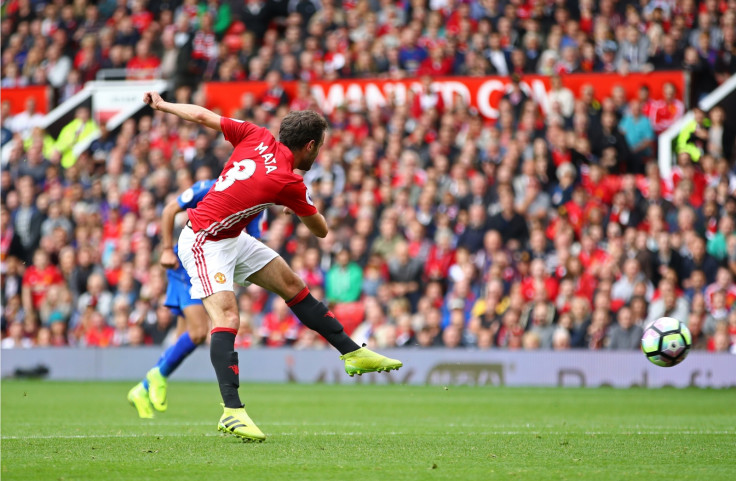 Mata was sold by Mourinho during his second spell at Chelsea to United in January 2014 amid reports that he was unhappy with the Spaniard's lack of pace and work rate.
He featured in every league game under Louis van Gaal last season and scored in the FA Cup final against Crystal Palace in May.
The Spanish playmaker started in place of Wayne Rooney in the No 10 role against Leicester last weekend and scored a sublime goal to help the Red Devils beat the champions at Old Trafford.
"Facing the current champions and getting such a win, feeling how the fans celebrate it, and enjoying on the pitch have been enough reasons to make this weekend special," Mata wrote on his blog on 26 September.
"Each goal came in a different way; we showed that we are a team with a lot of potential, with different ways to score goals, and we have to take advantage of that."