Juan Mata has warned Chelsea that Manchester United will try to make amends for their disappointing 4-0 defeat at Stamford Bridge earlier in the season when both sides face off again in the FA Cup quarter finals.
The Blues will host the FA Cup holders in the last eight after both sides beat Wolverhampton Wanderers and Blackburn Rovers respectively during the weekend.
Chelsea humiliated United earlier in October when goals from Pedro, Gary Cahill, Eden Hazard and N'Golo Kante helped the Premier League leaders to secure an impressive 4-0 victory in Jose Mourinho's return to Stamford Bridge.
But Mata hopes his "special" return to Chelsea will different this time, as Manchester United will be especially motivated to take revenge and put that defeat behind them.
"I've just arrived home after the game in Blackburn, where we have reached the FA Cup quarter-finals. It was a tricky game, as we expected, in a good stadium against a good opponent, but thanks to those two nice goals from Marcus and Zlatan we have made it to the next round of this competition where we are the defending champions. We were just leaving Ewood Park when we knew through the social networks our rival in the last eight: Chelsea at Stamford Bridge," Mata wrote in his weekly blog.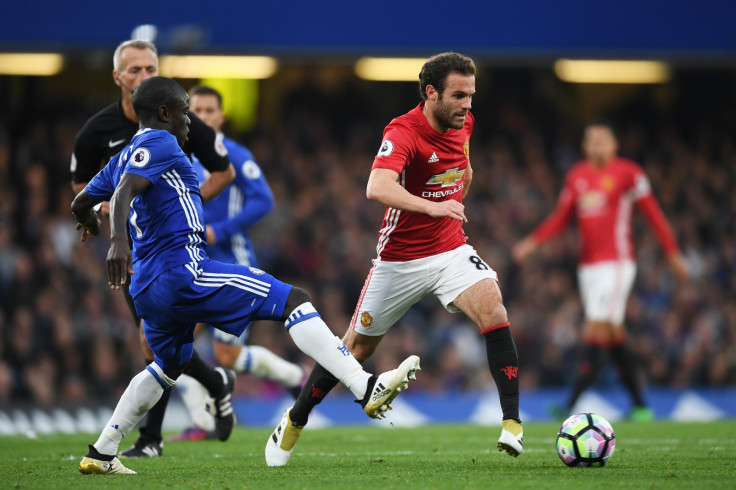 "Needless to say, it's going to be another special game for me... This is without a doubt one of the most complicated ties we could have, but we will go there with the big motivation of earning a ticket to Wembley and forget the bad taste of our last visit to Stamford Bridge. But before that, we have very important games to play..."
Yet, the United playmaker said that his side have still much work to do before the FA Cup trip to Chelsea, as they will visit Saint-Etienne on Wednesday before the EFL Cup final with Southampton on Sunday (26 March).
"I won't lie to you: this week we are all very excited about the first final of the season. I'm talking about the EFL Cup final that we will play next Sunday at Wembley against Southampton. In our last two visits to this special stadium we won two titles!," the United star recalled.
"But it's also true that the next game is always the most important one, we know that, and in our case we have to remain focused on Saint-Etienne and the Europa League. We did a great job last week with the 3-0 win, but they proved to be a better team than what the score might say. It would be a big mistake for us to take things for granted. When you take things seriously and fight in all competitions you need to multiply your efforts, be smart and avoid getting distracted."
"The team is showing that and we want to keep the same way. We are entering the decisive part of the season and we are still fighting to win some of the trophies. As you become a more experienced player you realise that you must think about the next game only, otherwise it would be a mistake. We're sure of that."