As the pioneer of female-oriented art movement, whose controversial work set the agenda for women's art over the past five decades, Judy Chicago, 72, still glows with anger and pride at recent global developments concerning women.
"All around the world women just don't own their own bodies," was her firm reaction at the news that a pregnant 31-year-old woman in Ireland, Savita Halappanavar, died after being denied abortion in the predominant Catholic country.
For someone who mothered the first feminist art programme in the world at Cal State University, Fresno, with the purpose of helping young women become artists "without having to hide or deny their gender", Savita's sad story must come as a shocking, perhaps predictable truth about women's condition.
Judy is in the UK to present the exhibition Deflowered at the Riflemaker gallery in Soho. It features early work such as Birth Hood, Flight Hood and Bigamy Hood - depictions of male and female genitalia sprayed in automotive lacquer onto a car bonnet - and the test plate and "runner drawing" for The Dinner Party, a massive ceremonial banquet laid on a triangular table 48ft on each side on permanent display at the Brooklyn Museum in New York.
A 'seismic shift' towards abortion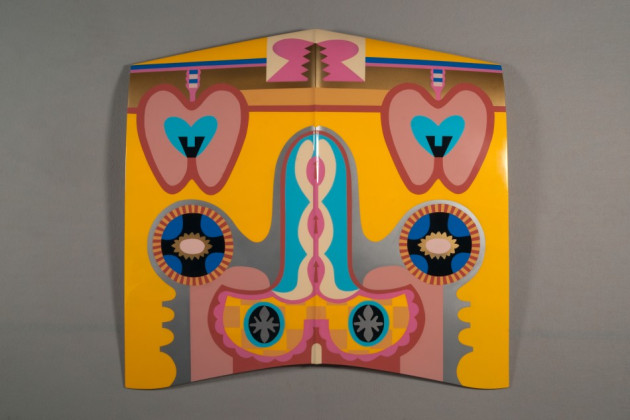 "America is not a Catholic country, but there has been a seismic shift in attitudes," she told IBTimes UK in the wood-paneled, old-fashioned, warmth of Riflemaker. "Abortion has become harder to obtain, the abortion law is in very great danger".
Tea party and right-wing conservatives managed to convince young women that abortion is wrong and so "a whole generation of young women are willing to choosing to not have abortion," Judy says.
That is true even when she cheers Obama's recent victory - or, to say it better, at the crushing debacle of the Republican model of the white, macho American male
"If it is smart, the Republican Party will get the message, if it is stupid, it will keep saying the same things," she said.
Born in Chicago, Judith Cohen and raised in a left-wing, liberal Jewish family (she later changed her name in 60s Chicago as a mark of feminist liberation), Judy was a precocious talent. She started attending classes at the Art Institute of Chicago as a five-year-old. When enrolled at an undergraduate programme at UCLA, studying Intellectual history of Europe, she began to question pedagogical programmes based on the dominance of males in history.
"At the first session, the professor promised to discuss women's contributions at the last class. I waited all semester and when the final meeting took place, he said: 'Women's contributions, they made none'," she said.
The Dinner Party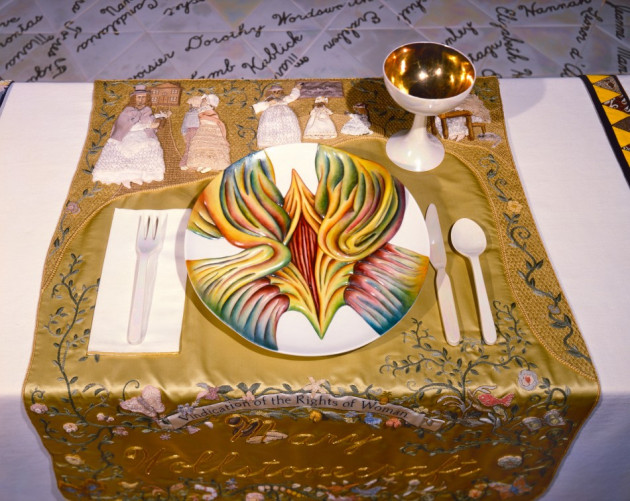 The patronsing dismissal inspired The Dinner Party - an extraordinary installation, created between 1974 and 1979 with the help of volunteers and at a cost of $250,000.
The giant table is laid with 39 place settings, "each one designed to the achievements of the woman whose name is sewed on the runner beside it" The Observer says. The plates are decorated with a symbol that resembles a vulva.
"People make pilgrimages to see the Dinner Party and it's not just women," Judy explains. "I spoke last night at Whitechapel Gallery and two guys came up and they said they had just gone to the Brooklyn Museum.
"We're not just used to look at women's history and at those stories," she said.
The best memory of the pedagogical experience at Fresno is of course an exhilarating, provocative and taboo-breaking one.
"We had a visitor, a well-known feminist theoretician who came to lecture at the school," she recalls. "My students decided to dress up as c*nt leaders. They made c*nt costumes and we went to the airport to greet her, all in disguise."
"There was a contingent of Shriners, which is a American male conservative organisation," she continued. "A bunch of them got off the plane at the same time as Ti-Grace Atkinson and there are my students shouting 'Semen! Semen!' "
The veil 'shrouded my individuality'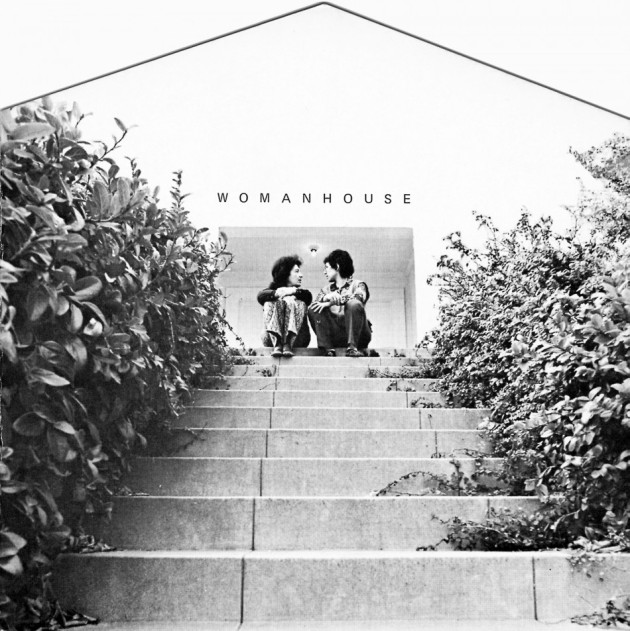 As she recounts those details, Judy jumps, waves, gestures and finally bursts into an irresistible, irreverent laugh. The same irreverence and self-confidence she shows when talking about fellow contemporary artists ("A lot of contemporary art is boring and irrelevant") or feminism ("No matter how many times feminist theorists say 'gender is a shifting construct', for most people is not, and for most of women is not") or again about a delicate subject such as the women in the Middle East.
"I've had dialogues with women in the Middle East to insist that the veil is not a big issue, it's not the most important thing for them. There are political and social freedoms they want to concentrate on, economic freedoms," she said. "Years and years ago I went to Israel, my husband and I were working on a project about the Holocaust, and we went to the Orthodox section of Jerusalem.
"I had to cover my head and wear a low dress," she recalls. "I'm a Westerner so I'm accustomed to freedom of speech and freedom of space. I felt as if I was shrouding my individuality.
"For women in the Middle East they haven't had the experience that we're used to and in fact there was an Iranian woman artist that spoke in California during one of my shows and I had to stand up behind her because she was shaking from fear of speaking among people," she said "When I was watching the Arab Spring, it was mostly men in the streets or covered women and what that means is that women are not allowed access to public space as individuals. I understand that in Egypt, for example, a lot of women participated in the Arab Spring and now they are ripped out from the political freedoms that are being developed for men."
In 2011, Chicago's work was finally recognised during Pacific Standard Time, the California-wide celebration of the history of the L.A. Art Scene which saw sixty cultural institutions collaborate in one six-month long initiative.
Chicago will present two more shows while in the UK. The first is at the Ben Uri Gallery in north London; another at the The Black-E in Liverpool (paired paints from the Bible's Song of Songs).