Banned Erotic Japanese Art on Show at British Museum [PHOTOS]
An exhibition of banned erotic Japanese art has opened at London's British Museum.
Shunga: Sex and Pleasure in Japanese Art is a collection of 170 works from early modern Japan, a period when thousands of explicit works were created.
Shunga, or spring pictures, is a unique phenomenon in terms of the quality, quantity and nature of the art produced.
The exhibition looks at what sunga is, how it was circulated and why it was produced between 1600 and 1900.
Many of the works in the exhibition had been locked away for over 100 years because they were deemed so shocking and this is the first time many have been shown in public.
One of the more explicit images shows a woman being pleasured by an octopus. Another piece shows Samurai warriors visiting their male lovers, and two women having sex with a dildo.
The exhibition looks at the social and cultural context of sex in Japan. Shunga was mainly produced within the school of ukiyo-e, or pictures of the floating world. Many celebrated artists created shunga paintings - a complete contrast to Europe at the same time, where religion and moral beliefs enforced a division between art and porn.
Shunga was banned after 1722 but it was rarely supressed in practice. Paintings were never censored and commercial lending libraries were not regulated.
Despite this, Japan was not a sexual free-for-all. Confucian laws and ethics focused on duty and restraint, while laws on adultery were severe. There were great divides in gender and class inequalities.
Tim Clark, curator of the exhibition, said: "We know it had a top, elite audience because the prints were extremely expensive, costing thousands of pounds. This was the top end of the market. There was also a mass audience for the illustrated books with dozens of illustrations in several volumes.
"The ambition of shunga is much, much wider. It talks about sexuality generally in society. It's meant to appeal as much to married couples, to courting couples, to people who want to use it for stimulation or seduction. It was certainly used as a sex manual."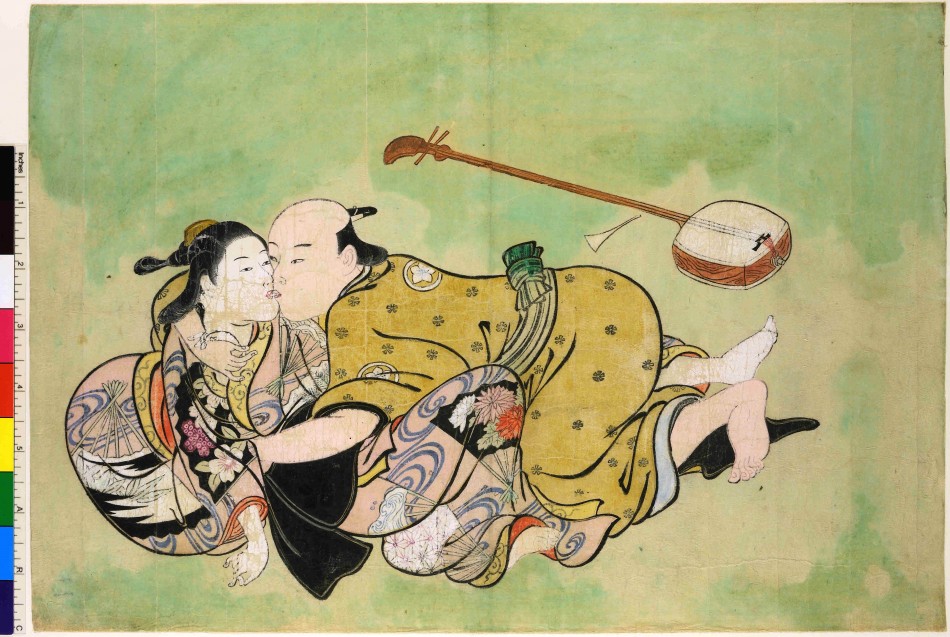 © Copyright IBTimes 2023. All rights reserved.