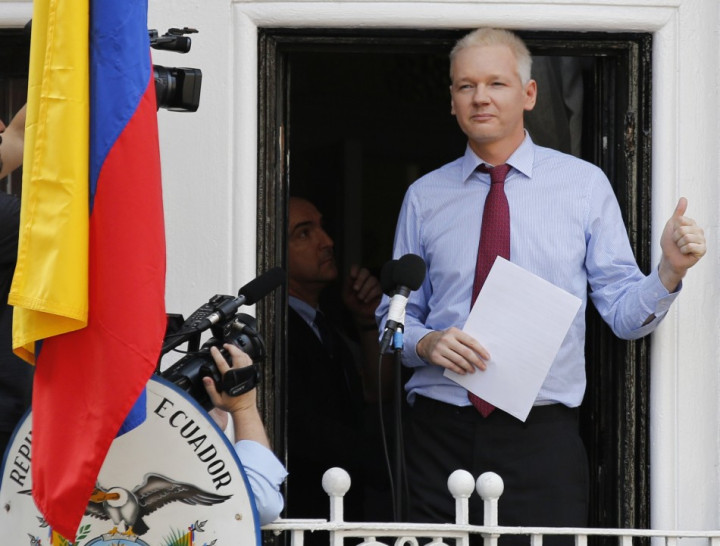 WikiLeaks founder Julian Assange has said he is prepared to spend up to a year in the Ecuadorian embassy in London, as he is confident the sexual abuse case against him in Sweden will be ultimately dropped.
The 41-year-old, who has been sheltering at the embassy for more than two months, faces arrest and extradition if he steps outside the building in Knightsbridge.
Assange told Venezuelan TV Telesur that he believes the issue "will be solved through diplomacy.
"The Swedish government could drop the case. I think this is the most likely scenario. Maybe after a thorough investigation of what happened they could drop the case," he added.
"I think this will be solved in between six and 12 months. That's what I estimate."
Earlier, Foreign Secretary William Hague admitted that "a solution is not in sight", but denied Ecuadorian claims that Britain threatened to storm its embassy.
"This may go on for a long time so we are not making a threat against the embassy of Ecuador," Hague added.
Ecuador's foreign minister Ricardo Patino said he was optimistic the UK government would agree to give Assange guarantees that he would not be extradited from Sweden to the US.
The government of Ecuador granted the WikiLeaks founder political asylum, citing genuine fears over his safety and security.
Ecuador has said that if Assange received such assurances, he would decline its offer of asylum and hand himself over to Swedish prosecutors.