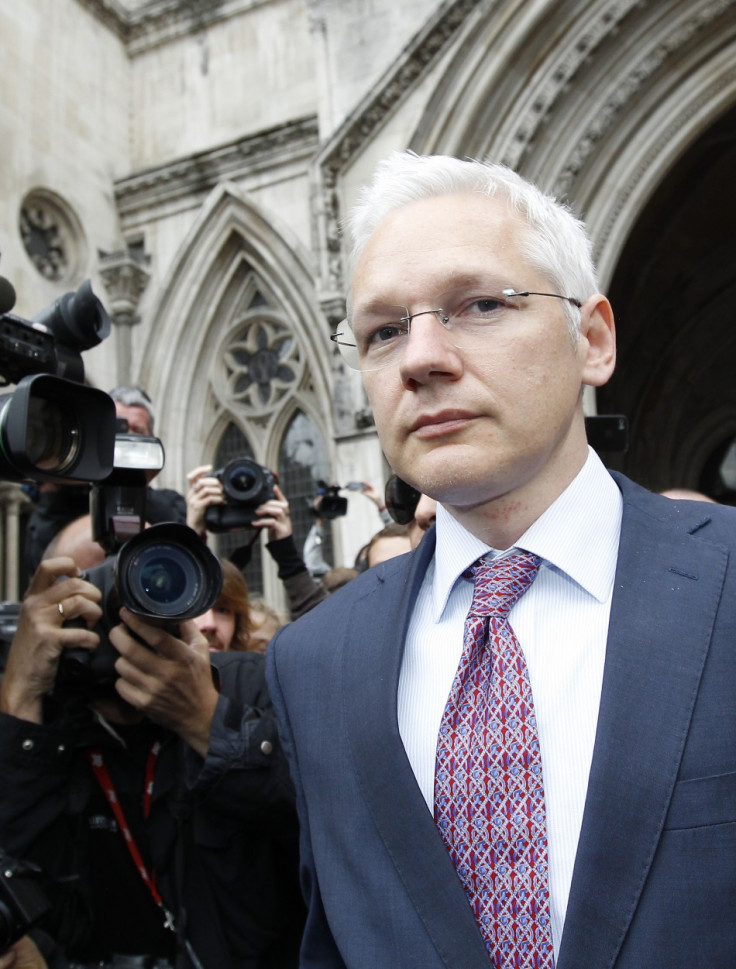 Julian Assange Monday lashed out at British journalism, calling it a "backstabbing industry" after his whistleblowing website Wikileaks was praised for its "outstanding contribution to journalism" in Australia.
The website was celebrated at the annual Walkley Awards, where winners are chosen by an independent panel of journalists and photographers, for its ground breaking reporting of the US diplomatic cables.
Assange claimed that British journalism is "the most credit-stealing, credit-whoring, backstabbing industry ever encountered" and he stated that Wikileaks has never retracted a single piece of information.
The award comes one year to the day since Wikileaks released the infamous U.S. diplomatic cables to the world's media in an act that soon became known as 'cablegate'.
The Wikileaks founder and former journalist claimed that the Guardian was the "worst offender" with regard to redacting material and he called the newspaper "hypocrites". Assange added that most journalists "entered their profession to crawl up to power, to get closer to those in power" and that journalists aim to sit at the table with the powerful and, once there, get corrupted by the power.
Speaking via Skype to assembled members of the press, Assange reportedly slammed the mainstream press, saying that it "is not able to be its own gatekeeper anymore" and that it has failed to hold corporations, governments and itself in check.
Assange believes that the mainstream media is corrupt and that Wikileaks must keep government and mainstream media accountable.
Antoine Laurent of Global Editors Network said on Twitter: "Assange is really giving it to mainstream editors. Pin drop silence in the room," and Laura Haggard from WKU iMedia added: "The room is entirely soaking in Assange with no whispers. It's almost errie [sic] how quiet it is. What a treat!"
Assange's appearance via Skype today comes before Wikileaks is set to reveal an all-new public submission system. A press conference is due to be held by the website in central London at 12:30pm on Thursday December 1, where the new site will be launched.