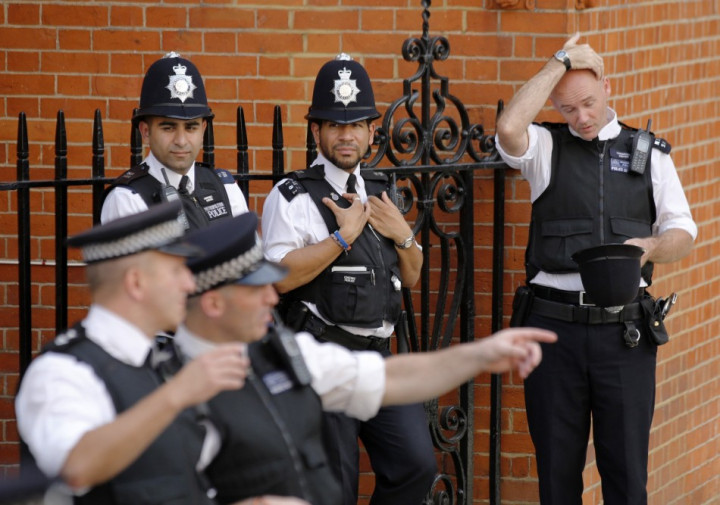 Did Wikileaks founder Julian Assange plan to escape in a diplomatic bag from the Ecuadorian embassy in London?
Reports suggest that police guarding the embassy had been urged to prepare for such a scenario in a restricted document.
A police official was carrying the arrest plan when he was photographed by a Press Association photographer. The plan reveals that the police are ready to prevent Assange escaping in a diplomatic bag or car.
The brief says: "BRIEF - EQ. Embassy brief - Summary of current position Re Assange. Action required - Assange to be arrested under all circumstances."
It went on to say that the 41-year-old Assange may attempt to escape in a diplomatic bag or a vehicle.
Reacting to the revelation, an embarrassed Scotland Yard police said, "The document is one officer's notes from a briefing. Our objective is to arrest Julian Assange for breach of bail. Under no circumstances would any arrest be made which was in breach of diplomatic immunity."
The brief had also warned police officers to remain on the alert for distractions. It was suggested that Assange might use a commotion created by Wikileaks supporters outside the embassy as cover, to effect an escape.
Though parts of the operational guidance document were obscured in the photo by the police officer's hand, the unwanted disclosure has caused embarrassment to London's Metropolitan Police.
Police did not say whether any action would be taken against the uniformed officer carrying the document.
In 2009, Bob Quick, a senior counter-terrorism officer, resigned after he was photographed carrying a secret document.
Meanwhile, the UK and Ecuador have been urged to end the diplomatic standoff over Assange. At a meeting in Washington, the Organisation of American States (OAS) called for a peaceful end to the row.
The 35-member body, which includes both Ecuador and the US, also passed a motion backing the inviolability of diplomatic missions.