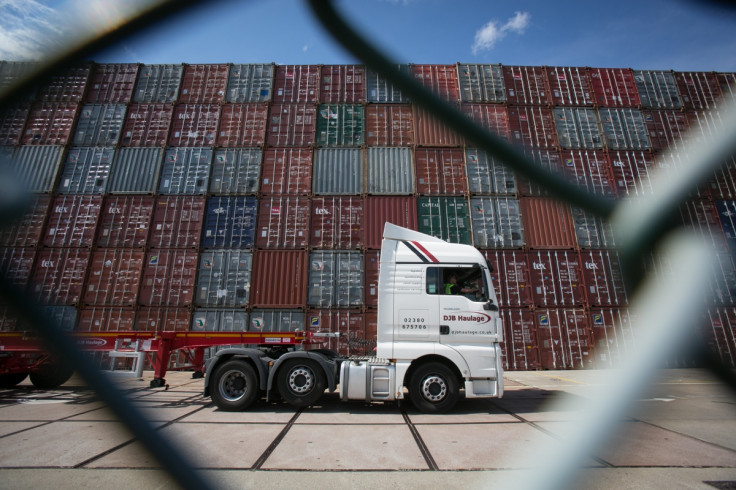 The UK trade deficit narrowed sharply in April following a record monthly jump in goods exports, the Office for National Statistics said on Thursday, 9 June.
Giving details, the statistics body said the total trade deficit narrowed to £3.3bn ($4.8bn, €4.2bn) in April from a downwardly revised £3.5bn in March; the lowest on record since September 2015. Both exports and imports rose for the month, but the narrowing of the deficit reflected a greater increase in exports than imports.
The deficit on trade in goods was £10.5bn in April; narrowing by £0.1bn from March. It reflected an increase in exports, up £2.2bn to £26.1bn, and an increase in imports up £2.0bn to £36.6bn.
In the three months to April, the UK's trade in goods deficit with the European Union widened by £0.6bn, to a record three monthly deficit of £23.8bn.
Over the corresponding period, exports of goods to the EU increased by £2.1bn and imports of goods from the EU increased by £2.7bn, to a record three-monthly level of £58.6bn.
The ONS said higher exports of chemicals, oil and machinery, which can lead to outsize jumps in volumes, lay behind much of the rise, with the value of aircraft and parts exported in the three months to April also coming in at an all-time high.
Elsewhere, the quarterly trade in services surplus widened by £0.6bn to £21.3bn, reflecting a fall in imports of services.