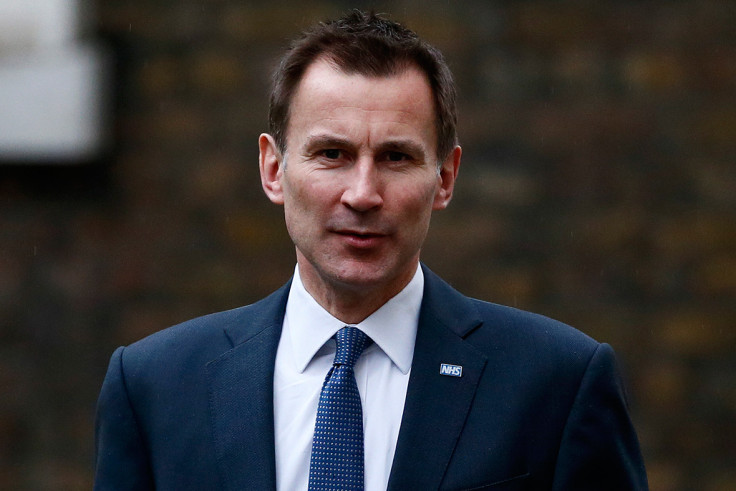 A junior doctor has resigned, live on television, as a last resort following a "long six months" campaigning against Jeremy Hunt's proposed new contract.
Dr Ben White quit his post during an announcement on Good Morning Britain whereby he pledged to pursue his focus on the legal campaign to abolish the government's plans. In a despondent tone, White stated in front of hosts Susanna Reid and Piers Morgan: "I've taken the decision... that I'm resigning as a training doctor to focus on a legal campaign.
"So legal proceedings to fight the contract, basically to fight on behalf of patients and the future of the NHS. I think we feel like we've been backed into a corner really, and there's not a lot of sense coming out from the government's side of things at the moment."
White also insinuated that a recent meeting with Health Secretary Jeremy Hunt was a waste of time, adding it was not "practically productive", before elaborating further. "I sat with a colleague and we spoke to him for about an hour at his office at the Department of Health. I felt we made a lot of points, I think, hopefully, very passionately and I don't think they were listened to."
The junior doctor wrote an angry open letter to Hunt which he posted on his Twitter account, demanding he "should be listening to what we are saying about safe staffing urgently," to "stop treating us like babies" and to "apologise to the public regarding damaging weekend statistics and rash advice," amongst other points.
During the show, former Health Minister Edwina Currie gave a somewhat neutral response to his attacks, claiming: "Dr Ben White has clearly decided that he wants a career as a trade union official and I wish him well with that. It's got nothing to do with the way that the NHS needs our doctors."
Dr White's resignation comes ahead of this week's 48-hour walkout as the British Medical Association has not yet ruled out staging a permanent junior doctor's strike and mass resignation of trainees. The walkout will include the operation of A&E units for the first time in the long-running dispute over new contracts; a first in the NHS's 68 year history.
BMA chairman, Mark Porter, confirmed that junior doctors were considering possible mass resignations in a bid to make a bigger impact as a majority. He told BBC Radio 4's Today programme: "There is a lot of discussion among junior doctors about what steps might be taken if the government fails to respond to the industrial action this week, and no decisions have yet been taken which means they are all possible, but that doesn't mean they are all likely or are going to happen."
Porter also accused Hunt of backbiting after stating that junior doctors would be risking lives if they continue with the strike, which is planned to begin on 26 April at 8am.