With crunch talks between the British Medical Association (BMA) and the government due to take place on Friday (8 January), it has been reported that Whitehall officials had strengthened descriptions of the threat to the UK should a terror attack occur when junior doctors were on strike.
A letter by medical director of NHS England, Professor Sir Bruce Keogh, outlined whether striking doctors would be able to help in the event of a Paris-style terror attack. It went through a number of revisions to ensure that concerns about the impact of a major incident were made as "hard-edged" as possible, The Independent reported.
The newspaper says that Health Secretary Jeremy Hunt approved the text of the letter which caused considerable protest when it was sent after the Paris terror attacks in November last year. Some 3,000 doctors wrote to Sir Bruce accusing him of using fears of a terror attack for "political purposes".
They said the idea striking doctors would not come back to work if an attack happened was "not in keeping with the inherent duty that junior doctors have to serve the public".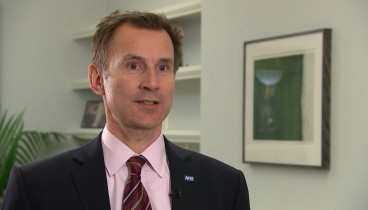 In one email seen by the paper, sent the day before the strike was declared, Sir Bruce was told by a DoH official that the risk of a "major incident" would be "pressed quite hard in the media once the strike is formally announced" and he was advised that "the more hard-edged you can be on this, the better".
The emails show how closely involved Department of Health officials were with the letter which was published on 19 November.
The first wave of strike action was averted 24 hours before it was due to start on 1 December but talks between unions and the government have since broken down, with the first of three new days of strikes due to start on Tuesday (12 January).
Talks at the mitigation service during December were able to suspend strike action from the junior doctors and the Government will hope to achieve a similar result this time around. But the medics have maintained that they are unhappy with Health Secretary Jeremy Hunt's plan to introduce new work agreements.
Regarding the latest revelations about Sir Bruce Keogh's letter, a spokesperson for the BMA said: "This level of political interference is extremely concerning and will only serve to worsen junior doctor's lack of trust in the Government's handling of negotiations."
However a Department of Health spokesman told the Independent: "Industrial action of the kind planned by the BMA creates a major safety risk for patients so it was absolutely right that ministers insisted on Sir Bruce Keogh giving his independent view of the NHS's capacity to respond in the event of a major terrorist incident."