Jurassic World 2 plot: Sequel may feature multiple hybrid dinos, Colin Treverrow says film will not be limited to parks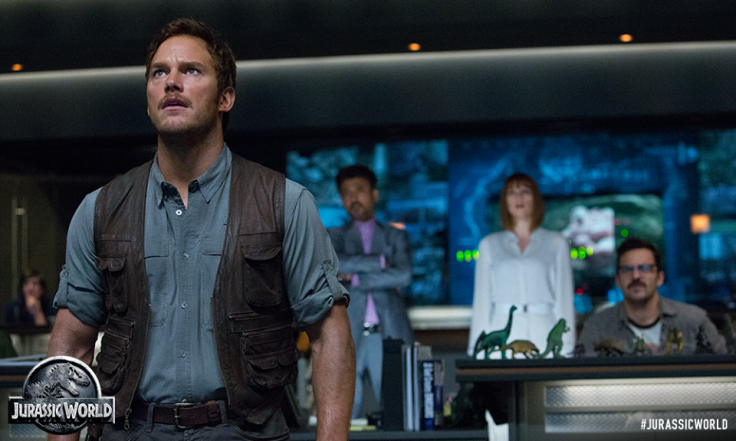 Universal has announced that a sequel to Jurassic World will be released on 22 June 2018.
Chris Pratt and Bryce Dallas Howard are confirmed for the sequel and Colin Trevorrow and Derek Connolly, who did a rewrite on World, will write the script for the sequel.
Jurassic World, which opened in theatres in June, has been one of the biggest successes in the history of Universal, and has broken a slew of records, and has earned $1.5bn worldwide to date, reports The Hollywood Reporter.
Colin Trevorrow dished about the Jurassic World 2 plot and teased that the movie will not be limited to theme parks.
He told Wired, "I feel like the idea that this isn't always going to be limited to theme parks, and there are applications for this science that reach far beyond entertainment. And when you look back at nuclear power and how that started, the first instinct was to weaponise it and later on we found it could be used for energy."
Trevorrow shares his ideas about more hybrid dinosaurs and an open source to create one.
The director explained, "And this isn't something necessarily that was in the book but is a seed that I wanted to plant in this movie, is that might be able to grow in more of these movies if they decide to make more of them, is: What if this went open source? It's almost like InGen is Mac, but what if PC gets their hands on it? What if there are 15 different entities around the world who can make a dinosaur?"
"And Dr Wu says in the film, when he's warning Dr Mesrani, 'we're not always going to be the only ones who can make a dinosaur'. I think that's an interesting idea that even if we don't explore fully in this film, there is room for this universe to expand," he said, hinting that fans will see many more dinos in the sequel.
"I shouldn't use the word universe, because people will think we're making a Jurassic World universe -- we're not," he teased.
The Jurassic World movie ended with the Indominus Rex getting pushed to the Mosasaurus and being dragged and eaten by aquatic lizards.
© Copyright IBTimes 2023. All rights reserved.