A new trailer for Jurassic World is rumoured to debut in theatres with Furious 7.
According to the Jurassic World website, a forum member Danielosaurus shared a screenshot of an upcoming trailer release listing including release dates for other trailers for films like Star Wars: The Force Awakens and Terminator: Genisys
If the chart is accurate, we can expect a new Jurassic World trailer on 3 April, a new Star Wars trailer on 16 April and a new Terminator Genisys trailer on 5 April.
A new concept art of Jurassic Park was revealed on the official Jurassic World website.
The image features a family-oriented crowd walking towards a massive paddock. The posters show a vast seating area where Indominus Rex will be on display to visitors of Jurassic World.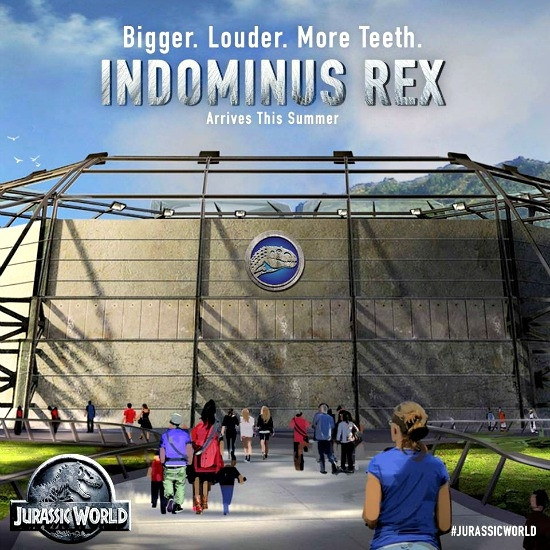 Indominus Rex is said to have a very high aggression index and to be bigger, louder and to have more teeth — all the better to terrorise unsuspecting visitors to the park when things eventually go haywire. Indominus, by the way, means fierce or untameable king.
"Bigger, louder, more teeth," says the poster.
Jurassic World stars Chris Pratt and Bryce Dallas Howard and is due to premiere in theatres on June 12, 2015.
Watch the trailer here: