Jurgen Klopp advises Liverpool players on dealing with 'world class' Diego Costa
Diego Costa has scored four goals in as many games in the league this season.
Jurgen Klopp has praised Diego Costa ahead of Liverpool's clash against Chelsea on Friday night (16 September), but has made it clear that he will not be instructing his team to provoke the striker during the game. The Brazil-born Spanish striker has had his fair share of on-field controversies during his time in the Premier League and is known for his aggressive nature on the pitch.
The German coach has told his team that they need to be aggressive when coming up against the Spain international, who has started the season in fine form. He has scored four goals in as many games in the league and will be the main threat Liverpool face at Stamford Bridge on Friday.
Liverpool are also in form following their 4-1 demolition of reigning champions Leicester City, but Klopp will hope his team can remain consistent and put in the same level of performance they showed against the Foxes. He is aware that stopping Costa is a major part of beating Chelsea, but admitted that is not their only mission.
The former Borussia Dortmund manager wants his team to concentrate on their positives and not focus their attention only on stopping Costa. The Reds have scored four goals against opposition on two occasions already this season, and will be hoping to continue their form against the west London club.
"Being aggressive is important against Costa. If you are in a friendly game mood then you have no chance. He is a real warrior on the pitch. He uses his body all the time – that is his quality. World class," Klopp said, as quoted by the Liverpool Echo.
"He was nearly unstoppable against Swansea. He is strong, no doubt," he added.
"It is not part of our preparation. I never said in my life to a team: 'he's always close to a red card, do whatever you can so that he gets it'."
"Antonio (Conte) has already created a good relationship with him so he is completely different.
"He is in good shape. He is aggressive yes, but I didn't see until now challenges where you could say it should have been a red card. I thought against Swansea it was more a problem for the two defenders," the German coach explained.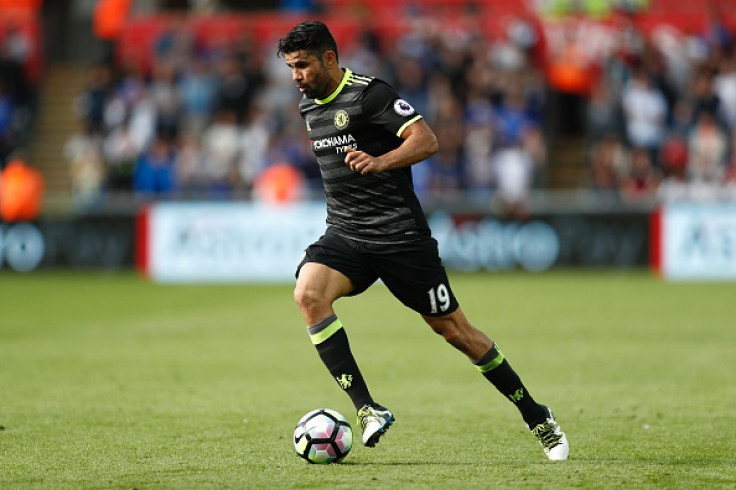 "There will be hard challenges, but it is not about having a one-on-one fight the whole 90 minutes and then saying: 'I took him out of the game'. Taking Diego out of the game makes sense but even then our players can create moments so there are a lot more things to do than only think about Diego Costa."
© Copyright IBTimes 2023. All rights reserved.