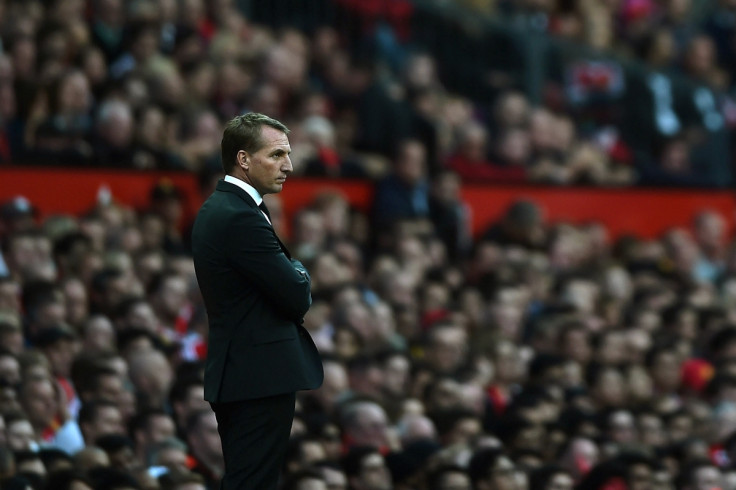 Arriving with a grand vision for success in the summer of 2012, Brendan Rodgers left Liverpool with a whimper on Sunday evening (4 October). A 1-1 draw away to Merseyside rivals Everton is hardly the most unforgivable of his recent disappointments, but it was becoming a question of when and not if he would be given his marching orders.
Since that title capitulation in May 2014, there has been no shortage of moments where his credentials have been questioned. IBTimes UK looks back at the defining moments that led to the inevitable last night.
Crystal Palace 3-3 Liverpool – May 2014
While Steven Gerrard's slip will forever be remembered as the defining image of Liverpool's Premier League capitulation in the 2013-14 campaign, their 11-minute implosion a week later in south-east London was what sealed it.
While the slip can be put down to misfortune, the manner in which Liverpool's defence disintegrated and surrendered a three-goal lead was an exercise in madness. Rather than pulling down the shutters, Liverpool panicked when Damien Delaney's long-range effort deflected in and struggled to find anything resembling composure. A brace from Dwight Gayle then effectively ended the title hopes that would have arguably made Rodgers an untouchable figure at the helm of the club.
Real Madrid 1-0 Liverpool, and bizarre selection decisions – November 2014
While a spirited loss at the Santiago Bernabeu was hardly a disgrace, the selection decisions prior to it provided a confusing insight into the mind of Brendan. Rodgers made seven changes to his Liverpool side that evening, with Steven Gerrard, Raheem Sterling, Philippe Coutinho and Jordan Henderson among those dropped to the bench while Adam Lallana played as a centre forward.
While the omission of his captain was in itself the first of many signs of the deteriorating relationship between the two, the sheer number of changes and reasoning for them was more bewildering.
In the games before and after the trip to Madrid, Rodgers played full-strength sides against Newcastle United and Chelsea. They lost both. The pursuit of points in the league in order to help their pursuit of qualification for a competition he would subsequently rest his players in days later caused a bit of head scratching.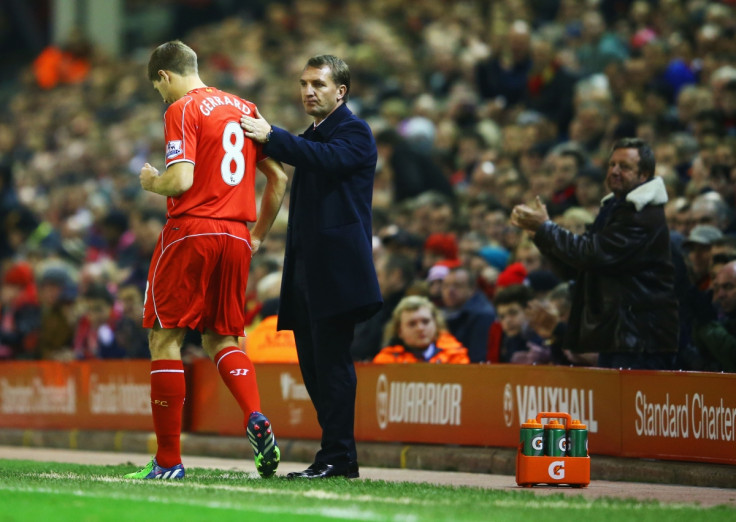 Liverpool 1-2 Manchester United – March 2015
After taking just 21 points from a possible 45, a trip to Old Trafford in December 2014 would provide Liverpool's seventh defeat of a season where their search for inspiration was becoming increasingly desperate. That 3-0 defeat seemed to change something, though, as the club then embarked on a 13-game unbeaten streak with Rodgers finally finding a formation that worked, bringing the best out of Coutinho in front of a relatively settled defence.
That form saw them close the gap of arch rivals United to just five points ahead of the return fixture at Anfield. A game remembered for Steven Gerrard's red card 38 seconds into the second half and a stunning winner from Juan Mata killed off those hopes of a late top-four push. Whatever Rodgers had found to address the club's malaise earlier in the season, he could not find it again, as the club entered a tailspin in the final months of the campaign, winning just two of their last eight games.
Accusations of poor communication with his players
Daniel Agger's departure from Merseyside in the summer of 2014 left a sour taste with many. The much-loved Dane, who by his own admission had struggled with injuries under the Northern Irish manager, cited a breakdown in communication between himself and Rodgers as the key reason in his decision to return home to Brondby.
He was not the only one to question the manager's communication skills. Andy Carroll, Nuri Sahin, Pepe Reina and Stewart Downing were among those to accuse him of sending mixed messages over their roles at the club. While that is not to say those players remaining at Anfield would have helped his cause, it is a worrying trend for any manager to have developed in the modern game.
Aston Villa 2-1 Liverpool – April 2015
Tim Sherwood's decision to deploy both Jack Grealish and Charles N'Zogbia in free roles wreaked havoc with Rodgers's carefully laid plans that afternoon at Wembley. Coutinho's opener in that game was soon forgotten as a timid Liverpool struggled with Sherwood's masterplan.
Rodgers tried to implement his own tactical tweaks, changing his back three to a back four before dropping Gerrard into a deeper role in the second half, but all they did was throw his limitations further under the spotlight. It cost the club their last shot at silverware for the season and strengthened the already growing case for change.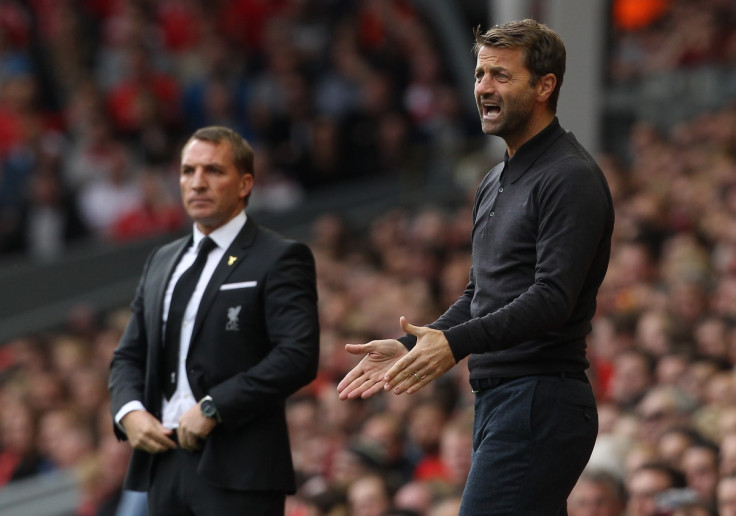 Stoke City 6-1 Liverpool – May 2015
The game many felt should have been his last in charge. Meandering to a finish outside the top four once again, Liverpool found themselves 5-0 down at half-time at the Britannia Stadium. Rodgers was perhaps lucky the Potters settled for six, which was still good enough for their own Premier League record victory. While players clicking into holiday mode when there is nothing else to play for is common enough, the Reds' performance that day was as listless and uninspired as it gets.
Liverpool 0-3 West Ham United – August 2015
Making Anfield a fortress has always been a pre-requisite for any manager worth his salt at the Liverpool helm. Clean sheets in the first three games of the season boded well for that solidarity returning to Anfield but that was all undone on one afternoon in August when West Ham United came to town, leaving with an emphatic 3-0 win.
Martin Skrtel and Dejan Lovren were both culpable in all three goals, making a mockery of the pre-match praise Rodgers lavished on the Croatian, whose entire spell on Merseyside has been disaster. "For Dejan, he's much more patient in his game now, he's got the stability of playing," Rodgers said. "He's in the team and he's in because he had a good pre-season so he's in good condition. He's focused but he's also a bit more relaxed in his position."
Becoming a parody
While his tactical nous, relationships with players and uninspiring signings all greatly contributed to the sacking, the persona of Brendan Rodgers could have proved just as culpable for his dismissal as anything else. A read through some of his most notable quotes over the past three years reads like a list of David Brent quotes that just missed the cut for Ricky Gervais's TV show The Office.
Twitter accounts @DeludedBrendan of @ImagesofBrendan have gleefully revelled in the sometimes warped personality of the Liverpool coach. Those perceptions were not just confined to the world of #TwitterBantz, either. Towards the end, Rodgers became an almost slapstick figure, hardly the sort of image Fenway Sports Group wanted fronting their football club.