Jurgen Klopp labels Jordon Ibe and Brad Smith's transfer to Bournemouth 'perfect deals'
Jordon Ibe made 41 appearances in all competitions for Liverpool during the 2015/16 campaign.
Jurgen Klopp has labelled Jordon Ibe and Brad Smith's transfers to Bournemouth as 'perfect deals' after Liverpool negotiated buy-back options in the duo's contracts. The former joined the Cherries in a £15m ($19.5m) deal earlier in the summer and was followed by the latter, who joined Eddie Howe's team in a £6m deal.
The duo are highly rated by the coaching staff at Melwood, but neither were guaranteed regular first-team football during the upcoming campaign. This prompted Klopp to sanction their transfers, but the Reds made sure that they had the option of bringing the duo back to Anfield in the future for a fixed price, which is likely to be more than what Bournemouth paid this summer.
Ibe made 41 appearances in all competitions for Liverpool last season, and was expected to remain with the squad, but the arrivals of Marko Grujic and Sadio Mane ensured that the England U21 international would not be guaranteed regular first-team football. The German manager had made it clear that he will allow players, who do not have a chance to play regularly, to leave the club in the summer, and admitted that the 20-year-old is currently at an age when you have to play regularly.
Smith, on the other hand, made his debut in the Premier League last season, and was expected to continue his involvement with the first-team during the upcoming campaign. However, with Alberto Moreno and the currently injured Joe Gomez ahead of him in the pecking order for a place at left-back, he was unlikely to be afforded a consistent run with the senior squad. Moreover, Klopp is looking to bring in yet another experienced full back to challenge the Spaniard, who was found wanting on a number of occasions last season.
"Things like this are usually really expensive but these aren't," Klopp told the Liverpool Echo.
"Yes, there's a bit of a risk. It's not that you can sell someone for £10m with a buy-back clause of £8m. That would be fantastic!"
"The difference between loaning a player and selling a player isn't so great. Of course you get a fee when you sell a player. But in both situations you think they are old enough and ready to play but in that moment they don't have a fixed position in your team," he explained.
"At that age you have to play and that was the case with Brad Smith and Jordon Ibe. They had the possibility to do that (with Bournemouth) and they were deals that absolutely made sense for both sides."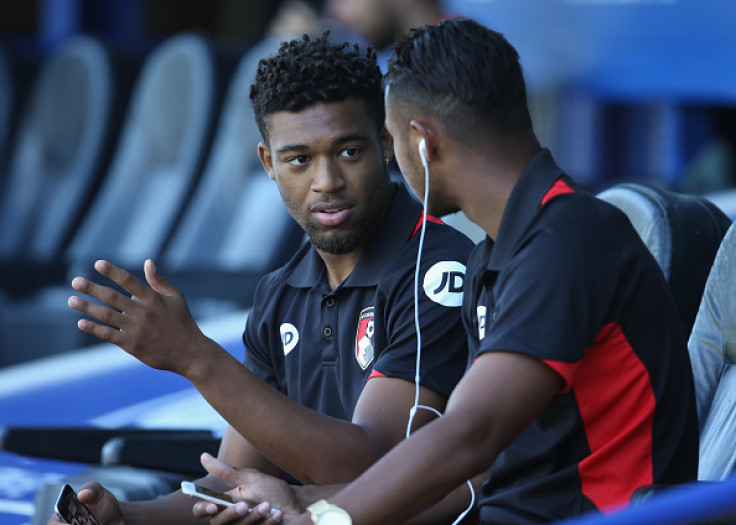 "We will watch them, they will have pressure there, they will fight for the league or whatever, and we will see them growing up in pressure situations. That's perfect."
"If a player is on loan it's different. It's like going on holiday. You can always go home. That's difficult for these guys as they are always between clubs."
"Now Smith and Ibe are there and we have buy-back clauses. Hopefully they do really well and then in the end we and them will decide," the German coach added.
"The goodbyes were okay with both of them. Liverpool is still in their hearts so we will have a chance if they do well."
© Copyright IBTimes 2023. All rights reserved.