Liverpool manager Jurgen Klopp has hinted that further players may leave the club on loan between now and the end of the summer transfer window. The German coach has previously been skeptical of the loan system but having been in English football for 10 months can now see the value of using the lower leagues to add experience of his squad.
Within two months of being appointed as the replacement for Brendan Rodgers, Klopp recalled a series of players from spells in the Football League. He handed the likes of Ryan Kent and Tiago Ilori their club debuts and suggested he would prefer youth players remained at Anfield to develop their skills.
But after less than a year after his arrival in the Premier League Klopp has made a u-turn and is ready to use the strength of the English football pyramid to improve his Liverpool youngsters. Seven players have already been sent out on loan but further departures are now expected.
"I have learned a lot in the past nine months about British football and the mentality," Klopp told the Liverpool Echo. "In Germany the U19s championship is a real challenge. It's really important. They have supporters and a final live on TV.
"Youth teams can play up to the third division – it's a real competition there. Here it's more like a league made up of friendly games. No crowds. It's quite different.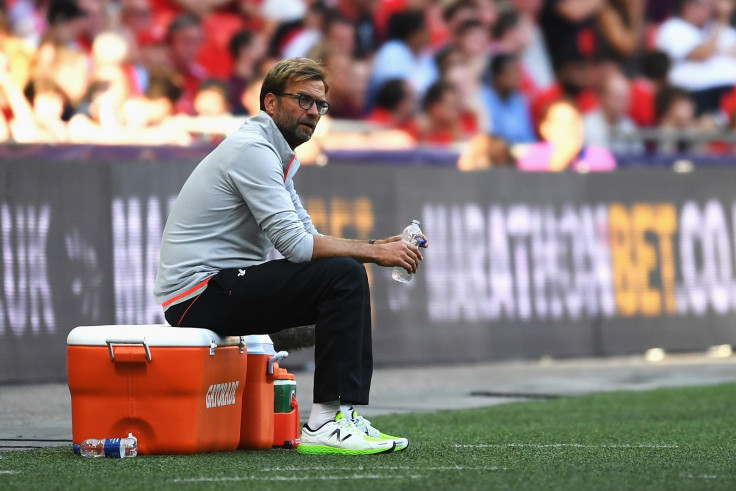 "I don't want a situation where every week I send someone like Ryan Kent to our second team. He's in a really good way. It would make no sense to keep him in our squad but then play there. He needs a fixed base. He's at an age and in a shape where we should try it on loan. There are others who may also go out but there have been no final decisions yet.
Kent has been sent to Championship side Barnsley for the 2016-17 season, while the likes of Adam Bogdan, Danny Ward and Jon Flanagan will spend the campaign away from Anfield. Under-21 coach Michael Beale urged the club's youth players to impress Klopp this summer and the Liverpool boss says decisions over the future of players in the academy will be made on a case-by-case basis.
"If your mentality is better for staying and you are still a kid then you should stay," he added. "We should improve our training and improve the games in terms of creating different situations for them with tournaments here and there. It need to be something you can win.
"We always need to have a good (U23s) team because the good players who stay need good team-mates to play with. But there are some players who were close to the first team who we decided it would be best if they went out on loan."