Reds' manager Jurgen Klopp says Liverpool have "no chance" of beating Tottenham on Saturday 11 February if they perform in the manner that they did against Hull City. Klopp was seething at his side's lacklustre first-half performance against Marco Silva's men and is demanding an improvement when in-form Spurs visit Anfield.
Liverpool have won just one of their last 10 matches in all competitions while Tottenham have emerged victorious in seven of their last nine league matches. Klopp is seemingly nonplussed by Mauricio Pochettino's side's recent form and is instead choosing to focus on matters closer to home.
"If we play like we did in the first-half against Hull then we have no chance," Klopp disclosed in his press conference. "If we play like we did in the second-half then we have a better chance but we want better. It's not a physical issue. We were better in the second-half but I was not happy. Even if we had won I would have been angry about first-half.
"I don't think too much about other teams. Things like this (Tottenham's excellent form) happen. In our situation, the job is not to look for excuses. We don't look for excuses, we look for solutions. Just because you aren't flying, it doesn't mean you can't win next game."
Despite Liverpool's recent woes, Klopp is still enjoying his job and is hoping the Anfield faithful can create an "outstanding atmosphere" against Tottenham this weekend. The former Borussia Dortmund boss regularly attempts to rally the crowd from his technical area during matches but admits he "cannot force" the Liverpool fans to voice their support towards their struggling team.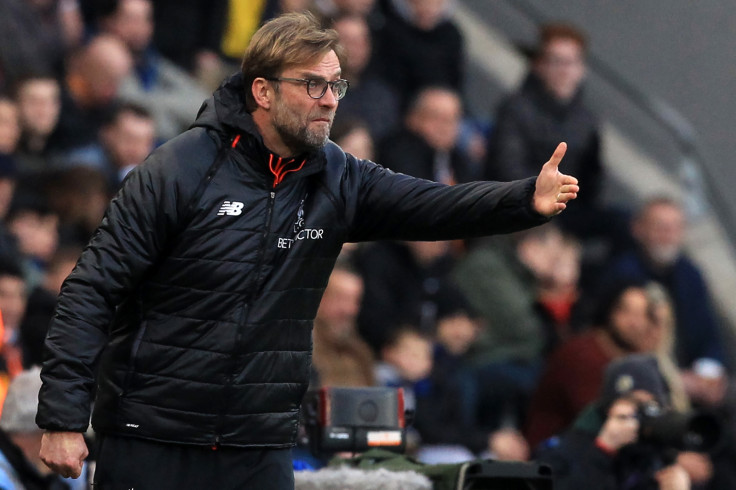 "My job is never easy but it's always easy to enjoy," Klopp added. "It's football, every situation is a challenge. If you are in a good place you have to stay there, if you are not you have to solve problems immediately. You always have to win the next game. The next game is Tottenham.
"It would be really nice if altogether we could create an outstanding atmosphere. Let's use that time in the stadium. I can't force it. In my dreams we can win 14 games and I know how that sounds, but I can't change my dreams."