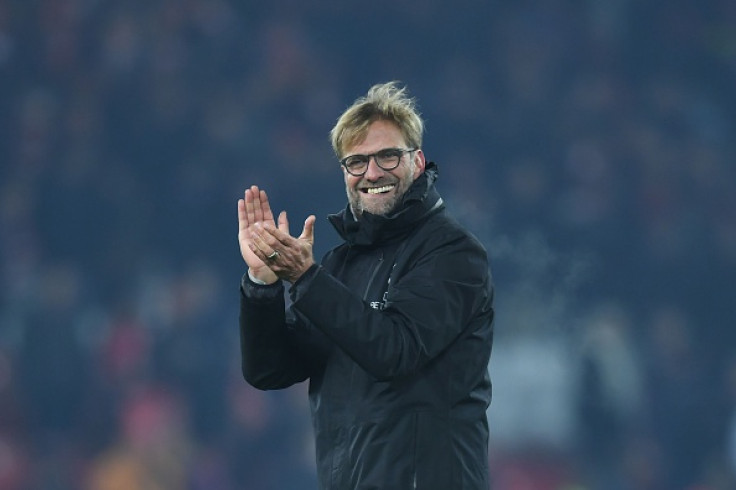 Jurgen Klopp has made it clear Liverpool will only do business if a player wants to develop further and is willing to be part of the current vision of the club rather than join for the money on offer.
The German coach has warned supporters not to be 'surprised' if they fail to do any business in the upcoming January transfer window, but indicated that it will be their policy any time they are conducting business. Sadio Mane's absence due to the upcoming African Cup of Nations for all of the Reds' fixtures in January was the main reason for the manager talking about potential transfers.
Liverpool's top goal scorer's absence will be a big blow to the title challengers, but Klopp has reiterated that he will bring in reinforcements only if it makes sense and is feasible. The manager has Daniel Sturridge, who returned from injury against Everton, to deputise for the Senegal international, but the pace and precision provided by Mane will be hard to duplicate for the English forward, who is yet to open his account in the Premier League this season.
"You ask the question again and I have to find a new answer," Klopp said, as quoted on Liverpool's official site.
"I think I said it one or two times, that if there is something for us that makes sense and is possible [we will be active] - because there is not only China which could [prevent] a transfer, there's other clubs.
"If we have an eye on a player then he is a good player and probably plays in a good club and if this club doesn't need money then we have no chance. It's what we always do, but what I can say is we don't want to convince players with money, we want to convince them with the way we go," the German coach explained.
"We want to have players who are ready to develop and that's not a message for the winter transfer window, it's a message for the next few years. We have already very good players and if somebody wants to be part of this team they're very welcome, but if not, don't think about it anymore."
"So nothing new about this. If something happens, of course I'll call all of you immediately. If not, don't be surprised," he added.