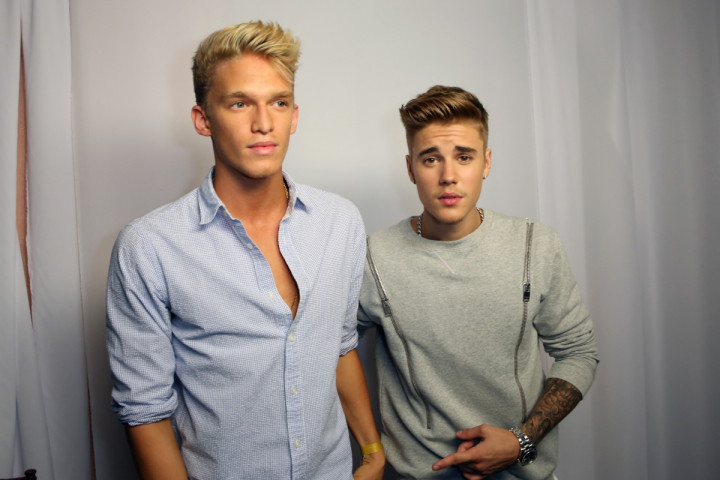 After working with some of the biggest names in music, Justin Bieber is preparing to release a collaborative album with Australian pop star Cody Simpson.
According to Simpson, the pair will unveil a record full of duets later this year.
"It is a smack bang duets [album]. Justin has been a good mate of mine for a while. It's just us writing," he told the Sydney Daily Telegraph.
"He told me he felt like I'd figured myself out and have grown into what he knows I will be, so he was like, 'I see you as that guitarist, singer-songwriter you've always wanted to be'. I play all the guitars on the album."
The 17-year-old star first got fans excited back in June when he revealed that he had teamed up with the Baby hitmaker in the studio.
They will be hoping to emulate the same level of success as Jay Z and Kanye West, whose Watch The Throne album went platinum and topped charts across the globe. Their tour raked in almost $80m (£48m).
Bieber and Simpson have gotten close in recent months with the Surfboard singer coming to Bieber's defence following his altercation with Orlando Bloom.
"Obviously we're all young and he gets himself into some stuff sometimes. He's a person I'd go to for everything. He's like a big brother," Simpson said.
"He has the world in his hands as he does a lot of good as well. I've got all good things to say."