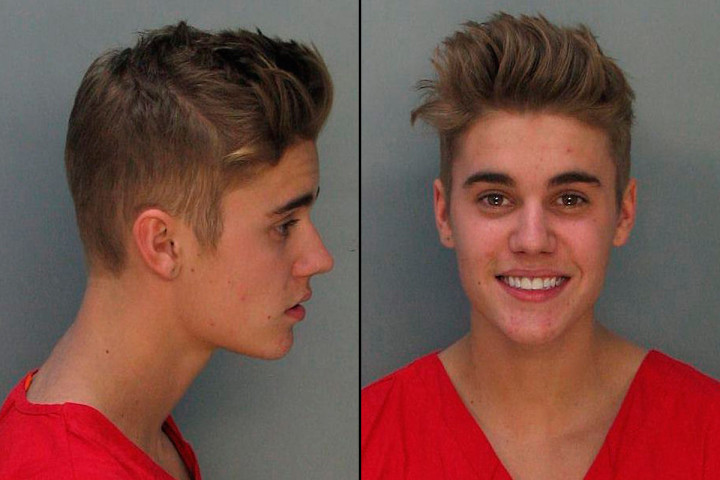 Justin Bieber don't have to serve jail time as the singer has pleaded guilty to charges of careless driving and resisting an officer without violence, at a hearing, reported Miami Herald.
The 20-year-old singer has also agreed to take a 12-hour anger management class, and donate $50,000 to charity and pay court fees as punishment.
The Baby singer was originally arrested for driving under the influence and resisting arrest on 23 January after allegedly taking part in an illegal street race with singer Khalil Amir Sharieff in Miami.
County Judge Bill Altfield told Bieber's lawyers, "He needs to be cognizant that there are many young persons living under the influence, and he is the influence."
"He is the one they look up to as a role model. He has so much going for him," the judge added.
The 20-year-old Bieber, who is on probation in California for egging his neighbor's home, did not have to appear in court to plead guilty, but his lawyers insisted they would pass along the judge's message to him.
"We'll make sure and turn this to a positive experience for everyone and everyone that is a fan of Justin Bieber," said lawyer Howard Srebnick, who represented the singer, along with Mark Shapiro and Roy Black.
In exchange for the lesser charge, Bieber will have to watch videos about real-life DUI cases that ended tragically.
The 20-year-old is also charged with assaulting a limousine driver in Toronto. His lawyers, however, insisted that he is not guilty. The As Long As You Love Me hitmaker is being sued in Miami by a photographer, who accused him of attacking him while taking pictures outside of a recording studio.