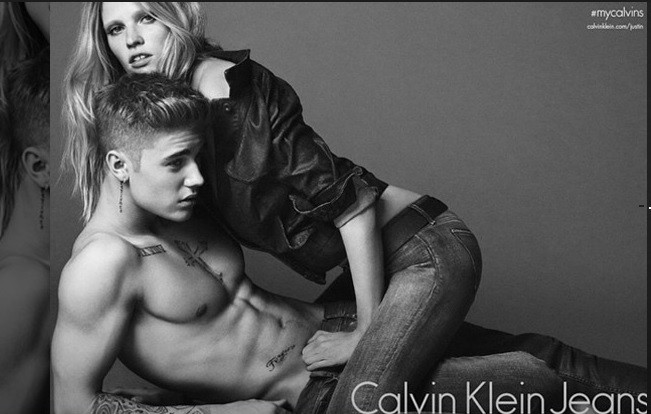 Justin Bieber\'s sex appeal has skyrocketed thanks to his recent Calvin Klein campaign, and now a porn site is hoping to cash in on the singer\'s growing fan base.
The 20-year-old pop star, who is worth an estimated $200m (£131m), has been offered a $2m payday to record an X-rated video with adult film actor, Johnny Rapid.
Spurred by Bieber\'s racy Calvin Klein photos featuring Lara Stone, Rapid propositioned the Baby hit maker, insisting that it will be easy money.
\"I can\'t even believe I\'m going to say this but I have an incredible offer for you, Justin Bieber,\" Rapid says in the 30-second clip posted on gay porn website Men.com.
\"Men.com and I are offering you $2m to do a scene with me. $2m, that\'s insane!
\"Anyways, it will be easy. I\'ll do most of the work, come in for a few hours, then you\'re out of here with $2m. Hope to see you soon.\"
The site baits Bieber further by captioning the video: \"Breaking: Now that we\'ve all seen his beautiful bulge, it\'s about time we see just how much heat Bieber is packing under there!\"
Although Selena Gomez\'s ex has not responded to the indecent proposal, his romantic history suggests that he isn\'t that way inclined.
Meanwhile, Bieber has been busy brushing off Photoshop rumours on social media after his washboard abs and impressive bulge in the Calvin Klein advert had fans questioning whether his body had been digitally enhanced.
In a snap posted on Instagam, the heartthrob poses with nothing but a towel around his waist. \"Photoshop lol,\" the accompanying message read.