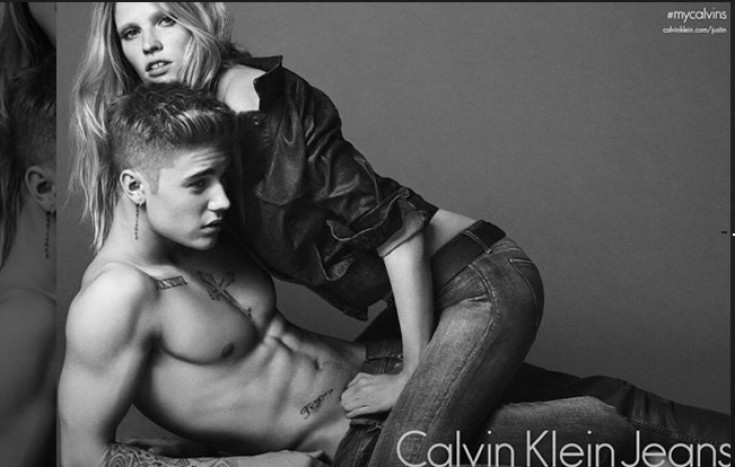 Die hard Justin Bieber fans have threatened to kill Lara Stone after the supermodel appeared alongside the pop sensation in a provocative new Calvin Klein advertising campaign.
The 31-year-old Dutch beauty was bombarded with vile messages from obsessed Belibers who accused her of getting too close to the Baby hitmaker.
In the black-and-white images Stone drapes herself all over the topless singer to promote the brand's new underwear range.
One image shows David Walliams's wife straddling the heavily tattooed star while trying to pull his jeans down. Another shows Bieber pulling Stone in for a kiss as they stand facing each other.
After the racy shoot emerged, furious fans flocked online to warn the mother-of-one to stay away from the 20-year-old singer.
Although Stone has not responded to the online abuse, Walliams made sure he had the last laugh.
Tweeting one of the advert snaps, he wrote: "Why has someone photoshopped @justinbieber's head onto what is clearly my body?"
A witty response popped up with a Photoshopped version featuring Walliams's head on Bieber's body, which the comedian retweeted to his 1.4 million followers: