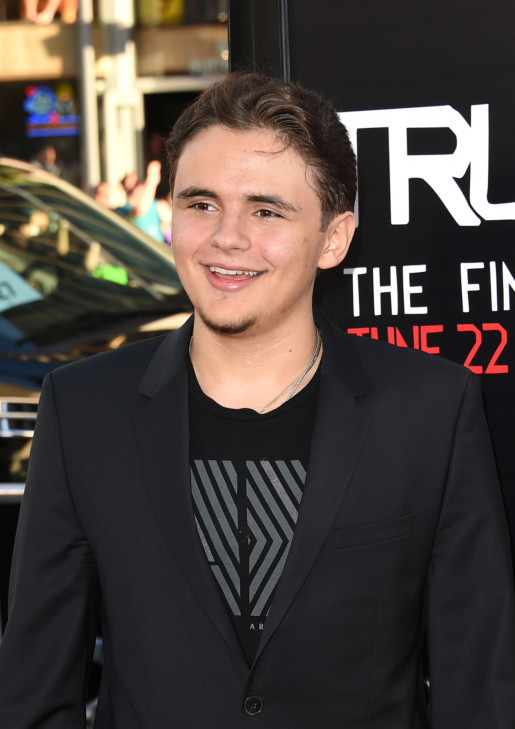 Michael Jackson's 17-year-old son is reportedly determined to make the late pop star proud by carrying on his legacy.
According to the New York Post's Page Six, Prince Jackson is hoping to emulate some of his father's success by recording a collaborative album with teen pop sensation Justin Bieber.
The site reports that professional boxer Floyd Mayweather Jr has been the driving force behind the project and has even become somewhat of a mentor for the duo.
"They really dig one another and Floyd continues to check in with both of them," the source said.
Despite their budding friendship, the insider admits Bieber's headline-making antics are a cause for concern.
"With all of these young girls and Bieber and Mayweather's influence, we just hope that he doesn't make a big mistake that he'll have to pay for the rest of his life."
Jackson passed away in June 2009 of propofol intoxication after suffering a respiratory arrest at his LA home.
Last year, the CEO and chairman of Epic Records LA Reid revealed plans to combine Bieber's vocals with the late King of Pop to create "something special".
Reid, who was granted full access to four decades of the Thriller hitmaker's material, was the man behind Jackson's new posthumous record entitled Xscape.
In August 2013 an up-tempo Jackson dance track entitled Slave 2 the Rhythm featuring a vocal from Bieber surfaced online. Although fans appeared to give it their approval, the young pop star's version was scrapped and it was notably absent from Xscape.
"I signed Justin, so I feel a loyalty. I feel like I should protect him. That's my relationship with him. But Slave 2 The Rhythm didn't include him per my direction," Reid recently told Access Hollywood.
"If it hadn't been leaked, it would have been featured but it sort of took the wrong turn. But you know what? We're gonna revisit that. We're going to revisit it and do something really special with Justin Bieber and Michael."