Justin Timberlake gets Filthy and the internet reacts with these hilarious memes
SexyBack hitmaker unveils dance-heavy track from Man Of the Woods, his first album in five years.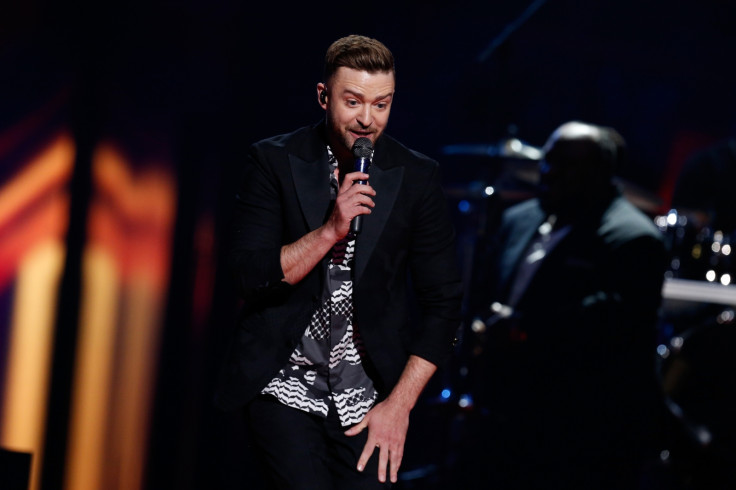 Justin Timberlake has been king on the music scene since 1995, when teenage girls the world over were first introduced to Nsync. Four solo albums later the former boyband member, Hollywood actor and all-round Mr Nice Guy is still relevant. You could credit his success rate to his ability to constantly evolve as an artist.
The performer kicked 2018 by releasing a brand spanking new song. Filthy, co-written by his frequent collaborator Timbaland, Danja, James Fauntleroy and Lawrence Dopson, is the first single from his to-be-released album Man Of The Woods and signals the start of yet another Timberlake era.
It features the lines: "All my haters gon' say it's fake
I guess I got my swagger back."
The music video is set in a futuristic world and kicks off with Timberlake arriving at keynote dressed like Steve Jobs and introducing an artificial intelligence creation.
Just like any tech gadget, the track comes with a guide to getting the most out of it.
"This song should be played very loud," Timberlake told his 47.8million Instrgam shortly after the Filthy music video was unveiled.
A quick scan of social media and the reaction is definitely mixed. While some fans are loving the mix of traditional American rock with a hard electro beat and elements of pop, others simply didn't 'get it'. Filthy quickly began trending on Twitter.
Watch Filthy here:
One person wrote: "This new JT single sounds like it was a bad song written by Prince and stored in his vault, presumably forever.... then, Timbaland somehow got hold of it, f'd with it a little, added robot noises to give it more of a 2018 vibe and It became a JT song. #Filthy #ManOfTheWoods."-
Just a few hours in, and the track has already spawned some hilarious memes:
His 2006 hit SexyBack climbed to the top of the Billboard Hot 100 where it stayed for seven weeks and also earned the star his first UK number one. Not only did the song win Best Dance Recording at the 2007 Grammy Awards, Timberlake also walked home with the People's Choice Award for Favorite R&B song and the Male Artist of the Year at the 2007 MTV Video Music Awards.